Matthew Driscoll to Step Down As Thruway Authority Exec. Director
ALBANY—Matthew Driscoll, executive director of the New York State Thruway Authority, and who held the top post for the past five years, announced at the Authority's board of directors meeting on Dec. 5 that he would resign on Dec. 20, 2022.
Under his leadership, he brought the $3.9-billion Mario M. Cuomo Bridge project to completion, instituted cashless tolling throughout the 570-mile superhighway system and he advanced the upgrades and improvements to all service areas systemwide that is now underway. He also helped to craft the Thruway Authority's ambitious $1.9-billion capital plan for 2023-2027.
Mr. Driscoll's service to the Thruway began on Aug. 22, 2017, when he was nominated for Senate confirmation as Executive Director of the Thruway Authority, replacing Bill Finch in the position. On Sept. 15, 2017, the Thruway Authority board named him as acting executive director of the Thruway Authority. Some 21 months later, on June 25, 2019, he was confirmed by the Senate as its executive director.
"Matt Driscoll is both a strong advocate for motorists and a consistent and reliable leader and partner in the public construction arena with the heavy/highway transportation industry, which builds and services the Thruway," said John Cooney, Jr., executive director of the Construction Industry Council of Westchester & Hudson Valley, Inc. "As the official responsible for major public works, he is extremely knowledgeable of our industry's challenges as well as the timely decision-making needed to move projects forward. He understands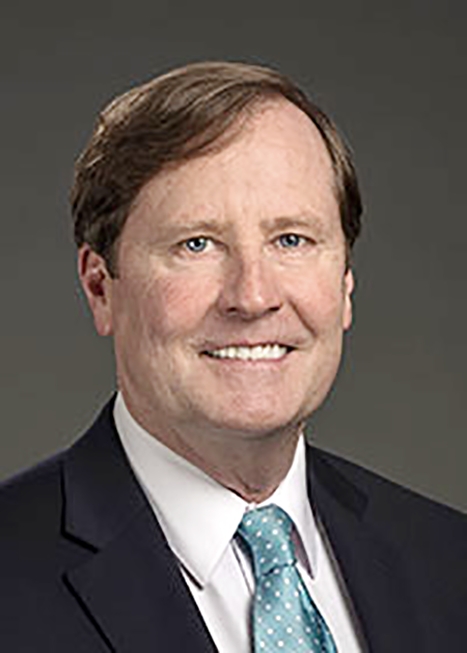 our industry and you always got a clear answer from him and his team. It was always the guidance and decision-making needed that enabled contractors and suppliers to function at a very high level."
Previously, Mr. Driscoll served as commissioner of the New York State Department of Transportation, leading a department of 8,300 employees with an annual capital program of $3.7 billion. He realigned administrative functions and processes throughout the 11 DOT regions focusing on regional needs, and he created a special projects engineering team focused on accelerating project delivery across the state.
From 2010 to 2015, Mr. Driscoll served as president and chief executive officer of the New York State Environmental Facilities Corporation, which provides low-cost financing to local governments for wastewater and drinking water infrastructure. It is the largest and most successful state revolving loan fund in the nation, managing more than $12 billion in assets.
In 2013, he implemented a new business model at the EFC, creating an improved and mote strategic use of financial resources designed to stimulate projects across the state. EFC ended the 2014 fiscal year with more than $2.3 billion in financings and refundings to local governments, the largest single-year total in EFC's history. In addition, New York State led the nation with the largest investment in wastewater infrastructure Under his leadership, EFC also extended its award-winning Green Innovation Grant Program, keeping New York at the forefront of "green" urban and infrastructure planning.
On Sept. 12, 2013, Mr. Driscoll was appointed to the Financial Restructuring Board for local governments. The board delivers targeted restructuring strategies and long-term solutions to assist New York municipalities under fiscal stress. Mr. Driscoll also serves as a member of the Governors Strategic Implementation Assessment Team (SIA). To assist in the progress of the Regional Economic Development Council (REDC) initiative, the assessment team conducts a first-hand review of each of the ten region's job creation and economic development efforts.
From 2001 through 2009, he served as the Mayor of the City of Syracuse. Elected to two terms, Mr. Driscoll's tenure in office was distinguished by his environmental and sustainability initiatives. As mayor, his action plan for energy conservation, sustainability initiatives and environmental protection efforts earned Syracuse the title of "The Emerald City" and recognition by Popular Science Magazine as one of the nation's greenest cities (ranked #17). As mayor, he also instituted a performance-based accountability program for city government—SyraStat—which saved millions of dollars for city taxpayers helping support enhanced service delivery. In addition, he helped make the City of Syracuse the first city in the nation to offer free college tuition to every student who graduates with a Regents diploma. He also led comprehensive planning and development of downtown and neighborhood housing development.