State, NYC, Westchester County To Prioritize Housing Funding
By JOHN JORDAN – December 15, 2022
TARRYTOWN—State and local politicians agree that New York State and many localities throughout the Empire State are facing a housing crisis, specifically the lack of affordable for-purchase or rental housing.
Recently, New York City Mayor Eric Adams and Westchester County Executive George Latimer introduced ambitious plans to fund new housing development. In addition, New York Gov. Kathy Hochul is expected to address the urgent need for a major spike in housing funding in her State of the State address in January.
On Dec. 8, Mayor Adams unveiled his administration's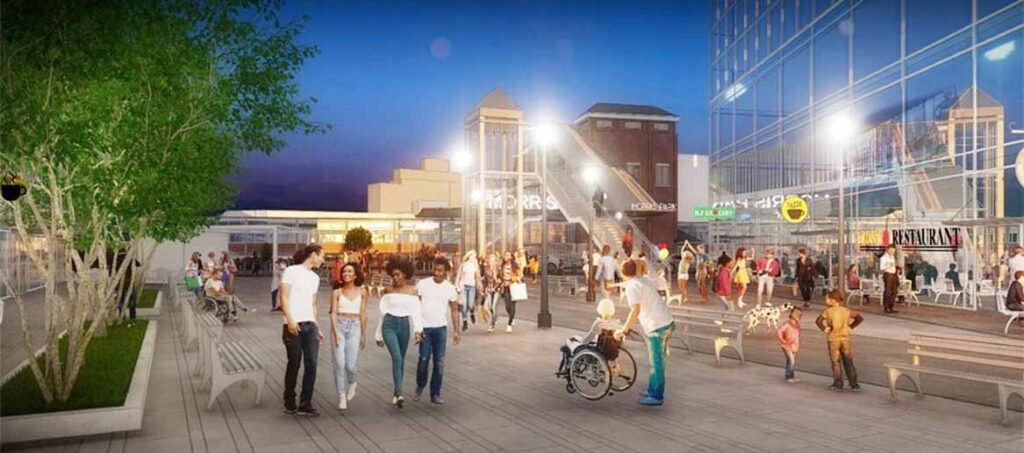 "Get Stuff Built" initiative, a comprehensive, three-pronged effort to address New York City's affordable housing crisis and underlying housing shortage by rapidly accelerating the pace of housing production, with a "moonshot" goal of meeting the need for 500,000 new homes over the next decade.
Led by a new report titled "Get Stuff Built," Mayor Adams' plan focuses on building housing faster, everywhere, and together in partnership with New York State, the New York City Council, and New Yorkers in all five boroughs.
"If New York is to remain the city we love, we must have places for the people we love. We need more housing, and we need it as fast as we can build it," said Mayor Adams. "The system has been broken for so long that we have come to view it as our reality. Our city declared a housing emergency five decades ago, yet, we have failed to address it with the same urgency we would any other crisis. That ends now. We can, and we must, do better. We need to add hundreds of thousands of units to address the problem, and that is exactly what we are going to do. Today we are saying yes to more housing and yes to getting stuff built. We are going to build faster, we are going to build everywhere, and we are going to build together."
The "Get Stuff Built" report, produced by the Building and Land Use Approval Streamlining Task Force that was convened in June, includes 111 actions the city will take to create more housing more quickly by cutting red tape, streamlining processes, and removing bureaucratic obstacles that are slowing housing production and economic recovery. These actions will increase the speed and lower the cost of development by accelerating project timelines by 50% to ensure environmental protection and meaningful public participation, and stimulate the creation of affordable housing across New York City, city officials stated.
Additionally, Mayor Adams formally kicked off the environmental review process to rezone the areas around two of the four new Metro-North train stations coming to the Bronx, with proposals to create thousands of new homes and family-sustaining jobs.
Finally, Mayor Adams announced a series of policy priorities focused on stimulating housing creation, which his administration will pursue alongside partners in New York City, Albany, and Washington, D.C.
All of these initiatives fulfill commitments made in "Housing Our Neighbors," the Adams administration's blueprint for housing and homelessness; "Rebuild, Renew, Reinvent: A Blueprint for New York City's Economic Recovery," the administration's blueprint for a strong, equitable comeback; and the mayor's "City of Yes" plan, which includes proposed zoning changes that would allow for the creation of a significant amount of additional housing.
Proposed city actions in the report include:
 Speed up the pre-certification process and make it more transparent: Historically, land use review applications can get stuck in review and revision loops at several points. The pre-certification process—which must be completed before the Uniform Land Use Review Procedure can begin—has no mandated timeline and can take two years or longer. Through a series of actions and measures, the New York City Department of City Planning will remove and eliminate certain requirements and actions that will allow applicants to complete the pre-certification process much more quickly. ULURP application materials will also become available to community boards and the public earlier in the pre-certification stage.
 Exempt small housing projects from Environmental Assessment Statement: Most housing projects subject to land use approvals or public financing must conduct an environmental review that takes six to eight months to complete and can cost hundreds of thousands of dollars. Yet, nearly all of these smaller projects are found to have no significant impacts on the environment. Exempting small housing projects from environmental review will decrease overall cost and help open new homes to New Yorkers more quickly.
 Improve traffic analysis: Proposals to build housing beyond current zoning limits must generally go through the CEQR process. Revising the methodology for traffic analysis could significantly improve the environmental review process and shorten the overall time required on a project. The city will update the current guidelines in the CEQR Technical Manual to replace the existing methodology of predicting possible vehicle delays at every nearby intersection and, instead, use simple modern data tools and reach conclusions based on typical neighborhood congestion patterns and the size and type of the proposed project.
 Streamline construction inspections of fire protection systems: Currently, the New York City Department of Buildings performs examinations, permitting, and inspections for construction-related activities of buildings, and the Fire Department of the City of New York monitors operation, maintenance, and compliance for fire safety of buildings after completion of construction. The city will make near-term systems improvements to coordinate plan review between DOB and FDNY, and, in the long-term, will consider transferring FDNY's construction-specific permit responsibilities to DOB—while maintaining FDNY's authority in operation and maintenance of buildings for fire safety compliance—to remove the redundancy of separate inspections during the construction process without compromising the safety of building occupants.
 Expand DOB NOW to create a centralized city "one-stop shop" construction portal: This portal will process construction-related transactions across all city agencies involved in construction approval, permitting, and sign-off. This new system will break down silos between city agencies, create a single point of contact for an applicant, and allow applicants to track their approvals in real-time.
City agencies have already completed implementation of several improvements outlined in "Build Faster," with approximately half of the identified improvements to be implemented over next 12 months. Most of the remaining recommendations will generally be implemented over the following 12-24 months. Several actions—namely those requiring ULURP review or major technology upgrades—may take up to 36 months to fully implement.