Galleria at White Plains Redevelopment Taking Shape with New Partners
By JOHN JORDAN – November 25, 2022
WHITE PLAINS—The long-promised redevelopment plan for The Galleria at White Plains, which was the focal point of the urban renewal of the downtown district in the late 1970s and early 1980s, is taking shape.
The owner of the 870,000-sq-ft, four-level retail property—Pacific Retail Capital Partners and Aareal Bank—announced Nov. 3 it was bringing on new joint venture partners—SL Green Realty Corp. of New York City and the Cappelli Organization of White Plains to "explore mixed uses" and "rebalance the mix of uses" for the property that has fallen on hard times. Two of the chief anchors—Macy's and Sears have both shuttered stores there. Pacific Retail Capital Partners is headquartered in El Segundo, CA, and Aareal Bank is based in Wiesbaden, Germany.
Both Macy's and Sears closed anchor stores at the Galleria at White Plains in the first quarter of 2021. Pacific Retail Capital officials said it plans to close a portion of the mall early next year in connection with its redevelopment plans that many observers believe will be tilted heavily toward residential use.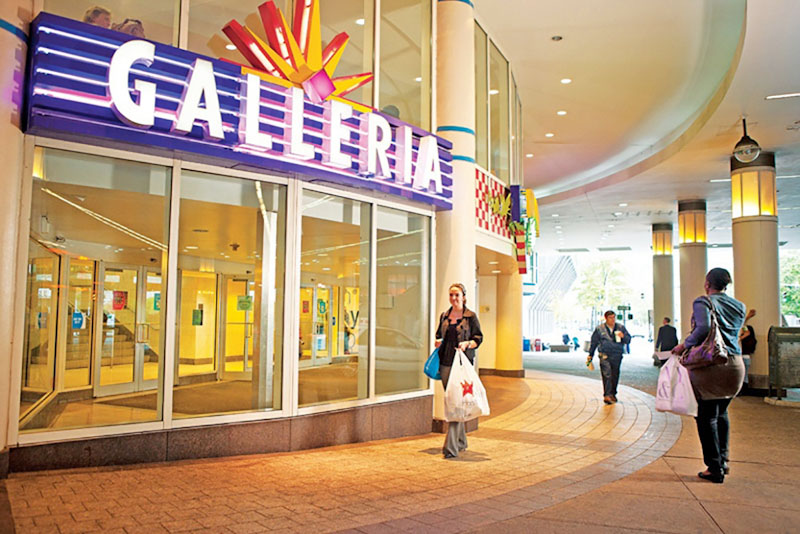 "This is one of the most exciting mixed-use development sites in the New York Metro area," said Steve Plenge, chief executive officer of PRCP. "We have worked over the past few years to acquire the Macy's fee interest at the site, along with the leasehold interest of the former Sears. Working with our new partners, we will reimagine the site as a vibrant mixed-use project that will be centered on residential development and amenity-based retail."
No financial terms of the joint venture partnership were released. Macy's sold its White Plains store to Pacific Retail Capital in 2019 for $27 million, according to the Journal News. In its announcement, Pacific Retail Capital stated that with its new partners it "is dedicated to creating a unique and strategic vision through master planning efforts and cutting-edge design for the Galleria at White Plains to transform it for the next generation."