NY Building Congress Releases Ambitious Resiliency Agenda
NEW YORK—Following the 10-year anniversary of Superstorm Sandy decimating New York infrastructure on an unimaginable scale, the New York Building Congress released a policy agenda that calls for immediate action on projects that will provide the city future resiliency not only against climate change itself, but specifically against the most extreme weather events.
"No one who lived through Superstorm Sandy will ever forget seeing entire neighborhoods of our city literally in ruins in the aftermath of its arrival to the NY/NJ region on Oct. 30, 2012. Never again can we allow ourselves to be caught unaware like that," said Carlo A. Scissura, president and CEO, New York Building Congress. "The steps our current and previous administrations have taken are bold and necessary, but we can never stop thinking ahead. We can never assume that we've done enough. To that end, the Building Congress is proud of the proposals we put forth today as the next in a continuing process of fortifying our city. At the same time, we aim to make it more accessible and equitable to all."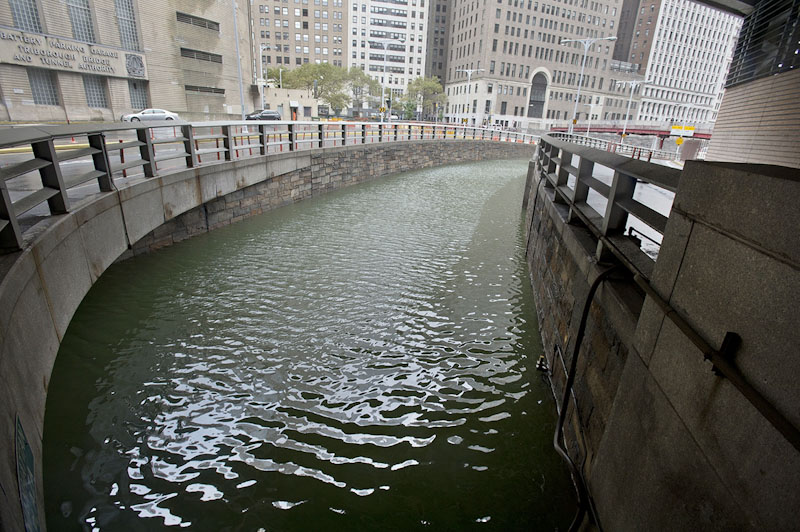 He added, "These proposals do not represent the sum of what we believe is possible—or necessary—but we look forward to working with elected officials to keep this conversation around resiliency open, 24/7/365—just like our great city."
"When New Yorkers suffered the devastation of Superstorm Sandy, our members and the entire real estate and building industries came together in support of our local communities," said Ralph J. Esposito, president, chair, New York Building Congress and president, Northeast and Mid-Atlantic Region at Suffolk. "Today, we can see the results of those efforts in new boardwalks, rebuilt roadways and seawalls, and subway tunnels. We helped rebuild this great city. But our work is far from complete. The Building Congress will continue to work closely with our communities to raise our level of competitiveness by advocating for more housing, strengthening businesses and improving infrastructure to position us for success in the next ten years and beyond."
The agenda has received the support from the New York League of Conservation Voters, Building and Construction Trades Council of Greater New York and ACEC New York.
The Building Congress' top priorities for city, state and federal government initiatives around a greener, stronger New York, include:
New York City
 Urge the Mayor's Office of Climate & Environmental Justice to unveil a new strategic plan for climate adaptation in New York City by the end of 2022. In accordance with LL 122 (2021), the Mayor's Office of Climate & Environmental Justice is supposed to release a new strategic plan by the end of this year. The plan will evaluate the relative impacts of New York City's climate hazards, evaluate, and incorporate the latest findings of climate science and lay out and build support on a climate adaptation strategy to be implemented from 2022 to 2050.
 Effectively utilize state and federal funding sources to support resiliency projects. According to a recently released City Comptroller report, New York City still has $4 billion in unspent federal grants appropriated for Sandy recovery and resiliency—a portion of which will be lost if not spent by 2025. The Building Congress urges the city to prioritize these projects and protect the billions of dollars in critical infrastructure and real estate that is still at risk in the 100-year flood plain. This includes laying out the local share of funding that projects such as: the Brooklyn Bridge-Montgomery Coastal Resilience, Seaport Coastal Resilience, The Battery Coastal Resilience and the Battery Park City Resilience projects (South, North & West).
Commit funding to parks, green infrastructure and other creative solutions that relieve pressure on our aging sewer and drainage systems. Expanding greenspace not only improves the quality of life for New Yorkers but can play an important role in resiliency efforts. Investing in green infrastructure can help manage stormwater on a regular basis. The Building Congress encourages the Adams administration to commit 1% of the city's budget to the Department of Parks and Recreation, with a focus on increasing green space in our most vulnerable communities.
It is also calling on New York City to design and construct (or expand on an existing one) a major new park in every borough over the next decade. This effort should specifically focus on historically underrepresented areas, low-income communities and "park deserts."
New York State
Expedite major resiliency infrastructure projects. Many infrastructure projects that promote environmental justice and protect New Yorkers have been tied up in bureaucratic processes. New York State must remove such roadblocks, including exempting certain resiliency projects from SEQRA/CEQR review, and expanding New York City's access to alternative project delivery methods to speed up construction of these projects.
Establish a permanent Office of Flood Prevention and Mitigation. Portions of the state's flood mitigation and prevention programs live within various state agencies and commissions. The Building Congress supports legislation such as S7581/A9190, which would establish a permanent Office of Flooding Prevention and Mitigation. This would better streamline recovery efforts and allow for better coordination between the state and local governments on these resiliency projects.
Legalize and regulate Accessory Dwelling Units (ADUs). Following Hurricane Ida in September 2021, 11 New Yorkers lost their lives in illegal basement apartments. The Building Congress encourages the state to work with local leaders to create local ADU laws. This includes regulating these apartments to ensure they are safe from the threats of extreme weather.
The Federal Government
 The organization urges the US Army Corps of Engineers in coordination with its state and city partners to fully fund and break ground on Alternative 3B, or the selected plan as a result of the NY & NJ Harbor & Tributaries Focus Area Feasibility Study (HATS).
 All projects that receive funding through the IIJA should consider the impacts of climate change, and be designed to prioritize green space and resiliency, with an eye toward the next 100-year flood. Ensuring that any new infrastructure built can withstand unforeseen natural disasters is just as important as retrofitting current roads, tunnels and bridges, the Building Congress stated.
"With authority comes responsibility, and as we mark the 10 years since Superstorm Sandy–New York City's great wake-up call–there is no more important task for our elected officials than to ensure that we are prepared for the next natural disaster," said Julie Tighe, president of the New York League of Conservation Voters. "That means planning, and it also means pulling out all the stops to mitigate damage where we can and streamline recovery efforts so we can rebuild smartly and rapidly. That's exactly what this agenda from the New York Building Congress calls for and the New York League of Conservation Voters commends them for their leadership on this issue."
"On this 10-year anniversary of the devastation brought by Hurricane Sandy, it's evident now more than ever that continued focus must be put on investing in projects that fortify our city's infrastructure while creating thousands of good-paying jobs in the process," said Gary LaBarbera, president of the Building and Construction Trades Council of Greater New York. "We thank the New York Building Congress for providing these recommended solutions that not only boost resiliency to climate change and ensure we're prepared for the next superstorm, but also promote initiatives that provide New York's hard-working people with sustainable middle class career paths. We look forward to continuing our efforts to support these projects that harden our city from natural disasters and improve the lives of all New Yorkers."
"As we ponder the 10th anniversary of Sandy, we pause to reflect on all we have learned in the aftermath of such a disaster," said John Evers, President and CEO of ACEC New York. "As problem solvers, the engineering community has made it a priority to design for, and be prepared in case of, new threats from nature such as Sandy. We join with our construction industry colleagues in pausing to remember Sandy and its impact, and then focusing intently to design, build and strengthen New York's infrastructure and buildings now and into the future. We join the Building Congress in reassuring the public that through study and recommendations brought forth, we are ready to help protect against such an impact again on New Yorkers."
The New York Building Congress is a broad-based membership association celebrating its 101st year that is committed to promoting the growth and success of the construction industry in New York City and its environs.