IIJA, Civil, DEP, Energy Fueling Work
Regional Building Trades Expect Very Busy 2023
By GEORGE DRAPEAU III and JOHN JORDAN – February 27, 2023
TARRYTOWN—Building trades officials in the lower Hudson Valley agree that despite high material prices, inflation and naysayer predictions of a recession ahead, heavy/highway construction and building contractors should expect a plentiful pipeline of work in 2023.
Most building trades in the seven-county downstate area fared well in 2022 despite the economic headwinds, and it appears that the massive funding programs starting to arrive from President Biden's $1.2-trillion Infrastructure Investment and Jobs Act (IIJA) will bolsters a number of sectors, namely transportation infrastructure, environmental protection construction, extensive upgrades to utility and power supply construction along with pockets of private development projects.
Here's what three leaders of organized labor in the region find in their outlook for project work in this upcoming construction season.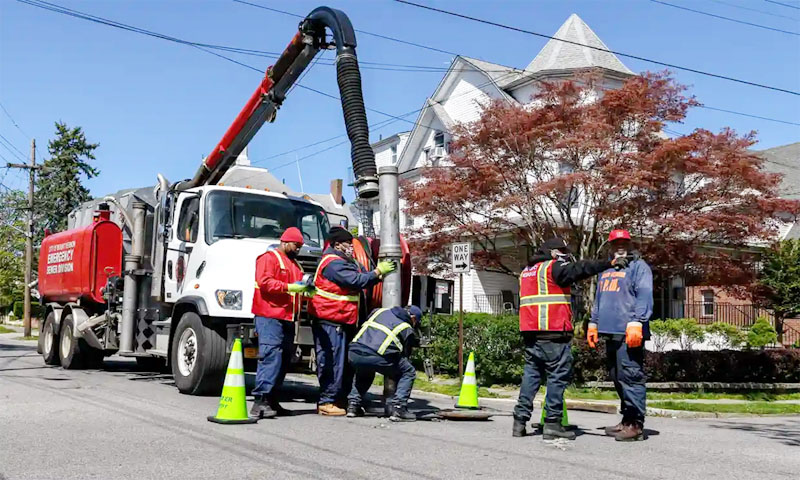 Westchester, Putnam And Dutchess Counties – Jeff Loughlin—President, Building & Construction Trades Council of Westchester & Putnam Counties, Inc.
Newly elected as president of the Building Trades in Westchester and Putnam, Jeff Loughlin identified five silos that offer opportunities for union contractors. These are transportation infrastructure, municipal public works, environmental/water facilities, energy and transmission work, and resource development. Conspicuously absent were the private development sectors of multifamily housing, hospitality and commercial real estate development, which he said he hopes to begin winning back with aggressive efforts to reclaim a place at the table with developers and local elected officials.
Infrastructure: Long in planning and discussion—and promise—is the New York City Department of Environmental Protection Hillview Reservoir improvements and the Kensico-Eastview Connector Project. Estimated at more than $1 billion in project cost. The project will be procured by the NYC DEP under a Project Labor Agreement with union locals of the region's Building Trades Council. According to the DEP, the project calls for the construction of a new tunnel between the Kensico Reservoir and the Catskill/Delaware Ultraviolet Light Disinfection (CDUV) facility on New York City-owned property in the Town of Mount Pleasant in Westchester. The plan calls for a new two-mile-long, deep rock tunnel between the Kensico Reservoir and the CDUV facility and the construction of new shafts.
In the sector of mass transit, construction on the Penn State Access program, which includes four new Metro-North stations to bring service to some 500,000 residents within one mile of four stations, is underway. Just over a year ago, the MTA awarded the design-build contract to the joint venture of Halmar International, LLC, and RailWorks valued at $2.87 billion with a total project cost projected at $3.18 billion. Other MTA project work is likely to be announced in early 2023, he said, to continue the improvements the authority is making to upgrade the rail system.
Turning to municipal work, Mr. Loughlin also pointed to a host of environmental projection funding, including the $150 million from New York State to help address Mount Vernon's longstanding issues with the city's sewer system. "The blend of local, state and federal monies will help ameliorate an outrageous, decades-long environmental calamity in the city," he said. He noted there are millions of dollars to launch the engineering, design and construction of the Third Street sewer project to help 500 households,  which currently rely makeshift systems for wastewater collection, and millions more for emergency repairs and the replacement of lead pipe replacement.
In the sectors of energy, Mr. Loughlin noted that there are several major green energy projects, including the $6-billion Champlain Hudson Power Express 339-mile transmission line project that, when completed, will deliver reliable clean energy from Hydro-Québec in Canada directly to New York City. The construction trades in the New York City metro region, including the Hudson Valley are participating in the project as the developer Transmission Developers Inc. has executed a Project Labor Agreement with the New York State Building and Construction Trades. The project is expected to bring $3.5 billion in economic benefits to New Yorkers while creating nearly 1,400 union jobs during construction.
And finally, working under PLA prehire pacts with Westchester County, Mr.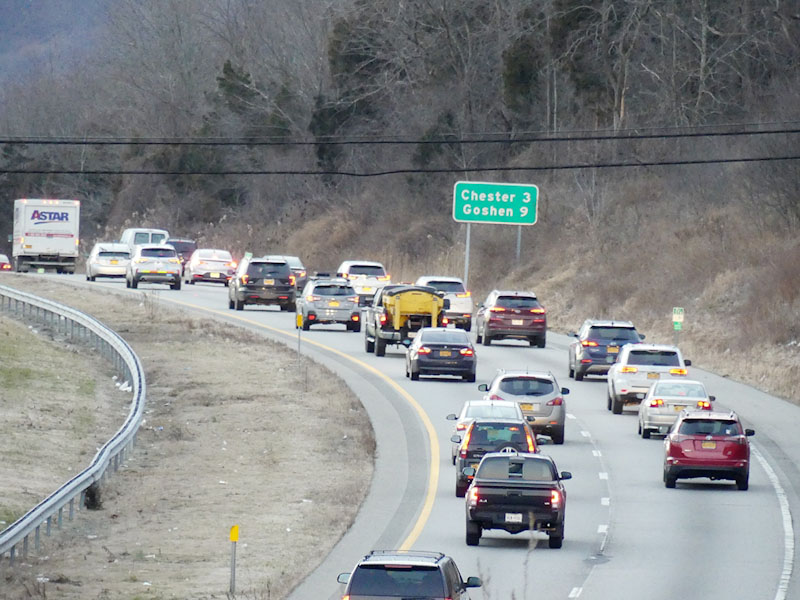 Loughlin noted the $662 million capital plan includes roads, bridges and overpasses, funding for refuse, sewer and water districts, and more than $10 million for improvements at the Westchester County Airport. "The county's overarching goal is to maintain and improve public works assets, so we're here supporting and staffing these projects in every way possible."
Rockland County – Stephen Reich—Vice President, Building & Construction Trades Council of Rockland County
Steve Reich, who also serves as Business Manager for Laborers Local 745 in Chestnut Ridge, NY, said work in Rockland County last year was steady, but was off from the boom times of previous years.
From his vantage point as vice president of the Rockland County Building Trades, he said construction volume was average or slightly below average due to a "transition" from the past half decade of record volume. The trades, he said, were "swamped" with work, particularly heavy/highway construction projects jobs when the New York State Thruway let a number of large projects.
"I think 2023 should be average or above, for the Rockland County building trades," Mr. Reich said.
Warehouse building projects are appearing in Rockland although Mr. Reich noted it has been a challenge to secure work in this space because the Rockland County Industrial Development Agency last year removed language requiring prevailing wage rates to be paid on these projects that receive public financial benefit. He noted that the Rockland County Building Trades are attempting to have a labor policy implemented similar to those in place with the Orange County IDA, which requires a higher percentage of local labor on the job along with other requirements.
"We need to adopt (Orange County's) model, and I think we are moving that way," he said.
Due to the labor policies, a large warehouse project in Congers and the Manhattan Beer Distributors project in Suffern off the New York State Thruway are mostly being built by non-union.
Discussions are ongoing with the ownership of the proposed DataBank Center in Orangeburg. Tishman is the general contractor on the project and Mr. Reich believes that there is a chance the project could be built by mostly union tradesmen.
"It is being bid both ways but the unions seem to be competitive at this point for most trades," he said. Rockland County has become a haven for data center properties in recent years.
In 2021, Dallas, TX-based DataBank acquired 34 acres of land in Orangeburg and is moving forward with plans to build its fifth data center in the New York metro area.
By purchasing the property, which includes a utility-owned substation capable of providing up to 45 MW of utility power, DataBank plans to construct a new 200,000-square-foot data center with 150,000 square feet of raised flooring, offering 30 MW of critical power via five 6 MW data halls. The company also announced that there is room on the campus to add future expansion facilities, including an additional substation. The new facility will be tethered to DataBank's highly interconnected sites in New York City's "Silicon Alley" neighborhood and New Jersey (60 Hudson St., 111 Eighth Ave. and 165 Halsey St). No development cost for the Orangeburg project was released.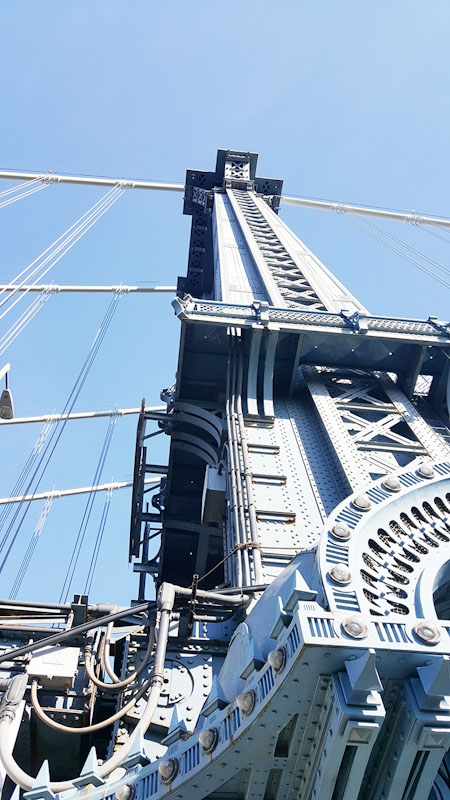 Another major private project in the pipeline is the impending site clearing and construction work in connection with The Jehovah's Witnesses' new 1.5-million-square-foot audio-video production facility to be built in Ramapo and Tuxedo two miles away from its 1.6-million-square-foot World Headquarters complex in Warwick.
The project site at 155 Sterling Mine Road totals 249 acres. The majority of the property is located in the Town of Ramapo (242 acres) in Rockland County with seven acres contained in the neighboring Town of Tuxedo in Orange County.
In addition to the production facility, the complex will also include offices, residences, underground parking, a fitness area and a visitor center for the public. The project is expected to be an integrated working and living facility designed to support Jehovah's Witnesses' increasing production of Bible-based audio and video programs and will be built to high sustainability standards.
Mr. Reich estimated the site work and construction of approximately seven buildings will be in the area of $500 million. Phase one work regarding the construction of an entrance into the property, site enhancements, road realignment and the restoration of Stone Bridge is complete. Phase two that will involve site clearing and utilities is approaching.
"There is over 1 million yards of rock that has to be blasted and crushed in place," Mr. Reich said. Besides the placement of utilizes and other site work, the building construction will also commence once all approvals have been secured.
He noted that the building trades are in discussions regarding phase two work, as well as the construction of the buildings. Mr. Reich expects each component of the project to be let separately and he believes various unions will be competitive in trying to land work at the site.
Another large project in the pipeline is the redevelopment of the former Novartis property in Suffern. Vollers of North Branch, NJ has been retained for demolition work on the site, which is being manned by union tradesmen. The site work has yet to go out to bid. The property owner is planning to build a 1.2-million-square-foot warehouse distribution building on the property, according to published reports.
He also noted that work continues on a $44.6-million New York State Thruway Authority contract being performed by Yonkers Contracting Company, Inc. involving mill and inlay, drainage and safety improvements, and miscellaneous work on a section of the roadway north of Suffern in Sloatsburg and into Tuxedo in Orange County.
Mr. Reich also said Rockland County and a number of municipalities will be putting road work out to bid in 2023. He concluded by saying that Rockland County is considering changing its apprenticeship language to require not just building, but sewer, heavy highway and utility projects—any job at or over $250,000—have a NYSDOT-approved apprenticeship program.
Hudson Valley – Todd Diorio—Hudson Valley Building & Construction Trades Council
Todd Diorio, who is president of Laborers Local No. 17 in Newburgh, NY said the majority of the Hudson Valley building trades were busy in 2022, despite the economic headwinds.
He said that last year was sort of an anomaly where heavy highway work man hours garnered a 68% share, while building work constituted 32% of the man-hours. Under normal times, the two sectors are evenly split-50-50, Mr. Diorio explained.
"We look pretty good for this year," Mr. Diorio said. "We got a lot of New York State DOT work. Some of the federal infrastructure funding is starting to flow in and the state budget was decent on heavy highway work."
Among the major projects either underway or in the pipeline for 2023 include: continued work on the New York City Department of Environmental Protection's Rondout Bypass Tunnel project. The final stages of the $1.2-billon project should be under way later this year.
Mr. Diorio added that the building trades have a considerable amount of work to be performed at the U.S. Military Academy at West Point, including the Cyber & Engineering Academy Center, the Lee and Sherman Barracks project; as well as the construction of a sewage treatment plant. He estimated the union trades are working on approximately $700 million in projects at West Point. A project that could begin later this year is the renovations to Michie Stadium, which could be valued at approximately $200 million.
He noted that recently federal regulations were changed and now require any work with the federal government valued at over $35 million be undertaken with Project Labor Agreements. Therefore, most of the future work at West Point will likely be done under PLAs.
The TDI Champlain Hudson Power Express project has begun although work at the moment is concentrated upstate. In addition, work is expected from the Newburgh School District, as well as the Woodbury Common Premium Outlet, where a parking garage is planned and later some further retail space and a hotel could be in the offing. Mr. Diorio said the Hudson Valley Building Trades are currently in negotiations with the property owner on a Project Labor Agreement for that work.
The New York State Office of General Services is planning to build a $300-milliion mental health facility in Orange County. The building trades are in negotiations on a PLA on that project as well.
Work also continues on the re-decking of the Newburgh-Beacon Bridge.
The building trades have been successful in negotiations with developers of solar projects in the region where most of the jobs are going union. A major solar project in Port Jervis is expected to begin soon. However, some projects have been delayed due to financing issues caused by rising costs, he noted.
"A lot of the projects have prevailing wage rates attached and a lot of them have signed Memorandums of Understandings with some of the trades," Mr. Diorio noted.
Another major sector producing work for the Hudson Valley Building Trades is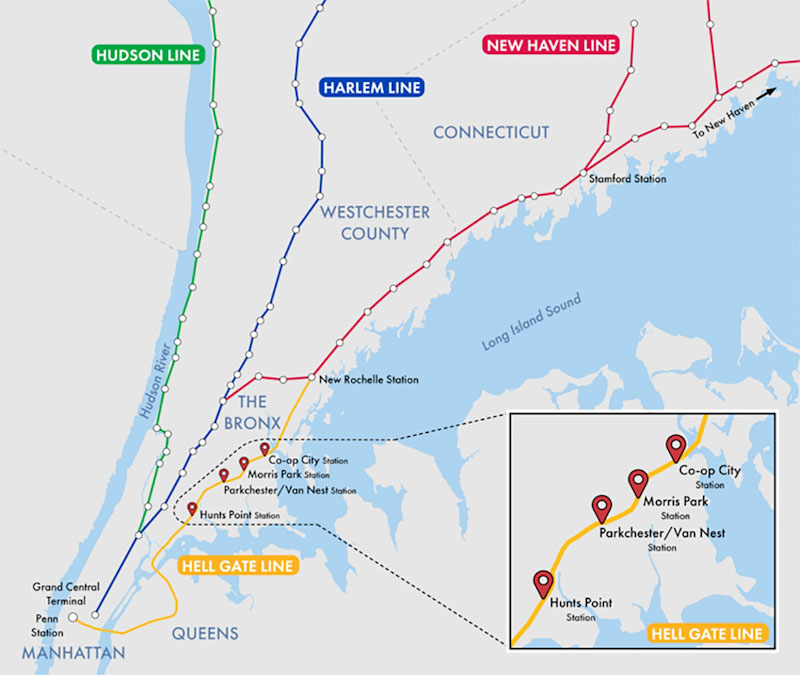 warehouse/distribution construction. The trades are working on a number of large projects and are expected to be employed at a 925,000-square-foot warehouse being built for Amazon in Wawayanda if approved. Mr. Diorio said the owner Scannell Properties is in talks with the union on the project that recently applied for benefits with the Orange County IDA.
A PLA has been signed for work on the Medical Examiner's Building in Orange County, which has been estimated to cost $23 million to develop.
Other work in the pipeline: renovations to Dutchess Stadium, work in connection with the eventual construction of a third lane on Route 17; a number of significant cannabis plant projects in the region and the more than $11-billion Clean Path energy project, which Mr. Diorio said he hopes some work could start by the end of this year.