Company Owners Must Not Simply Delegate Its Worker Safety Programs to Employees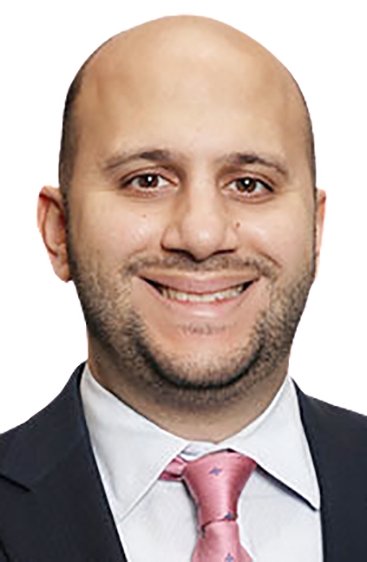 Power saws, shears, presses and other machines typically used in construction require one or more methods of machine guarding to protect operators from the hazards created by using these machines, and companies cannot merely delegate such duty to its own employees.
The recent decision in Secretary of Labor v. Good Food Concepts, LLC d/b/a Ranch Food Directs is instructive as to the need for machine guarding. Although this matter arose from an unfortunate accident involving use of a meat grinder, the use of equipment with similar hazards are common in the construction industry. Even if a company has stringent work rules in place they do not act as a substitute for guarding when an employee is in the zone of danger.
Ranch Foods is a meat processing business, which also operates a retail store in Colorado, that had approximately 15 employees in 2021. The owner of Ranch Foods, Michael Callicrate, visited the store twice a day, four to five times a week. Although he oversaw store operations, he delegated management and supervision to the store's general manager, John Morrill and the head of the meat department, John Wichman. Mr. Morrill had held his position for 3-1/2 years and typically he would visit the store every day to pick up receipts from the prior night and discuss any issues/needs with the employees during these visits. He was charged with safety compliance and discipline at the store and could remove employees for safety violations, although he had never conducted any internal safety audits nor examined any of the equipment. If equipment was not operating properly, he expected his employees to report these problems and stop using that machine.
The company relied on "observation by managers and other employees" to ensure a safe work environment, but safety violations were not documented unless disciplinary action was required. The company also posted a Code of Safe Practices in the common area along with other labor law materials and schedules.
Ranch Foods did not have a formal safety and health training plan; employees were given a handbook that contained the company's disciplinary policy. Specific safety and equipment training was expected to be conducted by an employee's immediate supervisor. Mr. Wichman, with more than 50 years' experience in the meat industry, trained new meat-cutters regarding the operation of meat cutting tools and machinery, and was responsible for ensuring the employees operated the machinery safely. The employee involved in this underlying accident (hereinafter referred to as "Ms. Doe") had been trained by Mr. Wichman in the use of the meat grinder and the use of a stomper, an 18-inch cylindrical tool that is used to push meat down the throat of the grinder, as well as cleaning and disassembling the grinder's components. The operator would place meat in the hopper and push down the throat of the grinder toward auger and blades that ground the meat. The stomper could also be used to push the meat down the grinder throat, but sometimes the stomper was ineffective, and operators would use their fingers to dislodge meat from the walls of the throat. The grinder jammed frequently, and Mr. Wichman had trained this employee how to clear the jam by reversing it and then re-running it. If the jam did not clear, the operator was expected to disassemble and clean the machine.
Mr. Wichman did not use any training materials nor videos, nor had he reviewed the grinder's manual or OSHA publications pertaining to the safe use of meat grinders. Mr. Wichman trained this worker to avoid using her fingers to push the meat down the throat of the grinder but even though he knew it was dangerous, Mr. Wichman used his own fingers to push meat down the throat to about two inches (of the total 4-3/4 inches in length) since he was comfortable with this practice given his experience, but he advised employees not to do so because it was unsafe. No written rule existed prohibiting this practice and he had never formally reprimanded any employee for doing so.
On June 11, 2021, Ms. Doe was operating the meat grinder when it jammed. She reversed the machine but was unsuccessful. She then observed that extra meat was on the side of the throat, so she reached into the throat to push it toward the auger. At that point her right hand was caught and pulled into the grinder. Mr. Wichman unplugged the grinder and called for an ambulance. The arriving EMS personnel, upon deliberation, transported Ms. Doe with the grinder to the hospital. After emergency surgery and reversing the grinder's motor, Ms. Doe's hand was freed, and four fingers were amputated.
OSHA received notice that a worker had lost four fingers in a meat grinder and on June 15, 2021, a Safety Officer investigated the store, interviewed employees and took photographs. Following the investigation, Ranch Food was issued multiple citations. The relevant citation for our discussion pertained to violation of the safety standard which requires one or more methods of machine guarding to protect the operator and other employees in the machine area from hazards, such as those created by point of operation, ingoing nip points, rotating parts, flying chips and sparks, by methods such as barrier guards, two-hand tripping devices, electronic safety devices, etc. The citation set forth that Ranch Foods failed to ensure that the grinder was guarded effectively or that tools other than hands were used for pushing small amounts of meat through the grinder when the stomper was ineffective.
The Administrative Law Judge found that the cited standard applied in this instance. The meat grinder presented a point of operation, ingoing nip point, and rotating parts with the potential for serious injury, which was being used during its "normal production operations" and did not constitute a maintenance activity, which would have involved a different safety standard (lockout/tagout standard which places a larger onus on the equipment operator).
The purpose of this safety standard is not to make it primarily dependent on human behavior but rather to provide a safe environment "regardless of the employee's intelligence, skills and tendency to neglect a specified course of conduct." Ranch Foods argued that the grinder's own design prevented employees' exposure as an adult hand could not enter the zone of danger and further that the stomper, alleviated the need for use of an operator's fingers to push meat into the throat of the grinder and further that operators were warned against this use. However, the safety standard prohibits tools to be used in lieu of a guard and therefore the stomper was inadequate. Moreover, the safety standard does not permit guarding by work rules, but rather requires a physical guard so as not to depend upon correct employee behavior.
The practice of inserting their fingers in the meat grinder to dislodge meat within two to four inches from the rotating auger, as confirmed by Mr. Wichman and other employee testimony, established that this was a common practice for which it was foreseeable that operators would put their hands within the zone of danger. The inadequacies of Ranch Food's safety training and precautions established that the supervisor's own violation of safety rules was foreseeable to impute knowledge of these violative conditions at Ranch Foods of this practice.
Furthermore, an employer could not merely delegate the duty of safety to its employees, and the general manager, Mr. Morrill's reliance on employees to act safely and report any safety issues, and his own failure to discipline any unsafe actions or examine equipment for safe operation did not allow Ranch Foods to escape responsibility. Consequently, the Citation was affirmed.
Ranch Foods was also cited for failing to timely notify OSHA of this accident, which was also affirmed by the ALJ. Pursuant to the applicable rules, all employers are required to notify OSHA when an employee is killed on the job or suffers a work-related hospitalization, amputation, or loss of an eye. A fatality must be reported within eight hours, while an in-patient hospitalization, amputation, or eye loss must be reported within 24 hours.
About the author: Costas Cyprus is an associate attorney practicing construction law and commercial litigation with Welby, Brady & Greenblatt, LLP, in White Plains, NY. He can be reached at 914-428-2100 and at [email protected]. The articles in this series do not constitute legal advice and are intended for general guidance only.