Trottenberg Appointed Acting FAA Administrator
WASHINGTON – President Joe Biden has designated Polly Trottenberg to serve as Acting FAA Administrator.  The President intends to appoint Katie Thomson, the FAA's current chief of staff, as the deputy administrator. Keith Washington, currently DOT Deputy Assistant Secretary for Administration, will serve as the agency's acting chief of staff., USDOT announced on June 8.
USDOT also announced current Deputy FAA Administrator A. Bradley Mims is moving to the Office of the Secretary and will lead the Office of Small and Disadvantaged Business Utilization at DOT. Tyra Redus will be the office's permanent deputy director.
"I am pleased to announce a team of experienced leaders to guide the FAA," said U.S. Transportation Secretary Pete Buttigieg. "I am grateful to Billy for his service during one of the most challenging and dynamic times in aviation, and I have full confidence in Polly's steady hand during the search for a permanent administrator."
Ms. Trottenberg has more than 30 years of public service at all levels of government. She has served various transportation roles during two presidential administrations, including U.S. Transportation Deputy Secretary, Under Secretary for Policy and Assistant Secretary for Transportation Policy. Prior to her current role as DOT Deputy Secretary, she led the New York City Transportation Department from 2014 to 2020 and also served as a legislative staffer in the U.S. Senate for 12 years and at the Port Authority of New York and New Jersey.  Ms.Trottenberg's designation was effective immediately.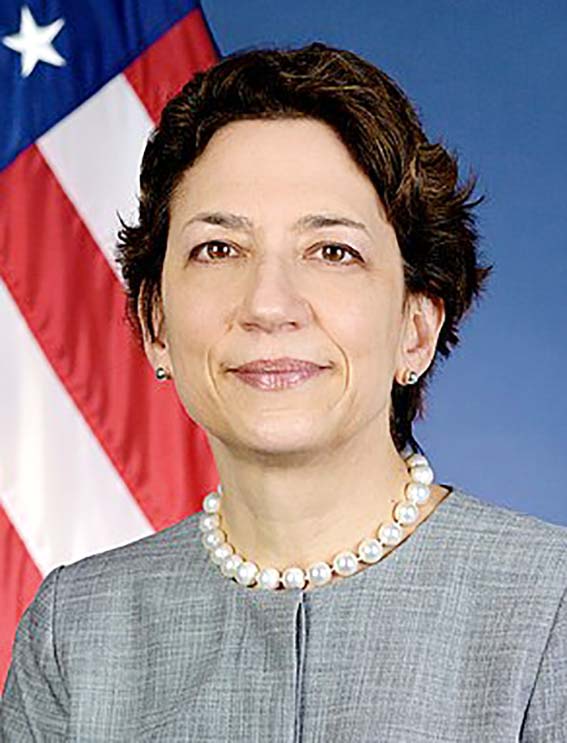 Ms. Thomson has served various roles at the FAA during two presidential administrations, including chief counsel and chief of staff. She has nearly a decade of experience at the Transportation Department as senior counselor to the secretary, general counsel and the director of the Bipartisan Infrastructure Law.
Mr. Mims has a 40-year background in transportation in multiple roles within the government, as well as the private sector. Previously, Mims served as President and CEO of the Conference of Minority Transportation Officials (COMTO), the nation's leading advocacy organization for minority professionals and businesses in the transportation and infrastructure industry. During the Clinton Administration, Mims served at the FAA and the Department of Transportation.
Ewald To Lead Orange County Parks
GOSHEN, NY—Earlier this month, Orange County Executive Steven M. Neuhaus named Travis Ewald as the county's Commissioner of Parks, Recreation and Conservation.
Mr. Ewald, who previously served as Deputy Commissioner in the county's Department of Public Works, begins his new position on September 1st. He will replace Jim Brooks, who is retiring later this summer. Mr. Brooks served as Parks Commissioner for more than five years. The county's Parks, Recreation, and Conservation Department manages and maintains more than 3,400 scenic acres of parkland.
"Travis has been an asset to the county's DPW, and I know that he will be successful in his new role," Orange County Executive Neuhaus said. "Travis is hard-working, has a great vision, and is easy to work with. He is very enthusiastic about his new role, and I know that Travis will enhance our already outstanding Parks Department."
Mr. Neuhaus also thanked Brooks for his service to the county. "Jim was eager to tackle a variety of important projects, including the extension of the Heritage Trail, and was always able to get them completed. He was a wonderful team player and served the taxpayers of Orange County well. I wish Jim and his family all the best in his retirement."
Mr. Ewald was hired as the county's Deputy DPW Commissioner in 2015, managing the Department of Public Works Division of Engineering along with Orange County's highways and bridges. A Town of Crawford resident, he has been involved with many Orange County Parks construction projects, including the Heritage Trail expansion through the Village of Harriman and the City of Middletown.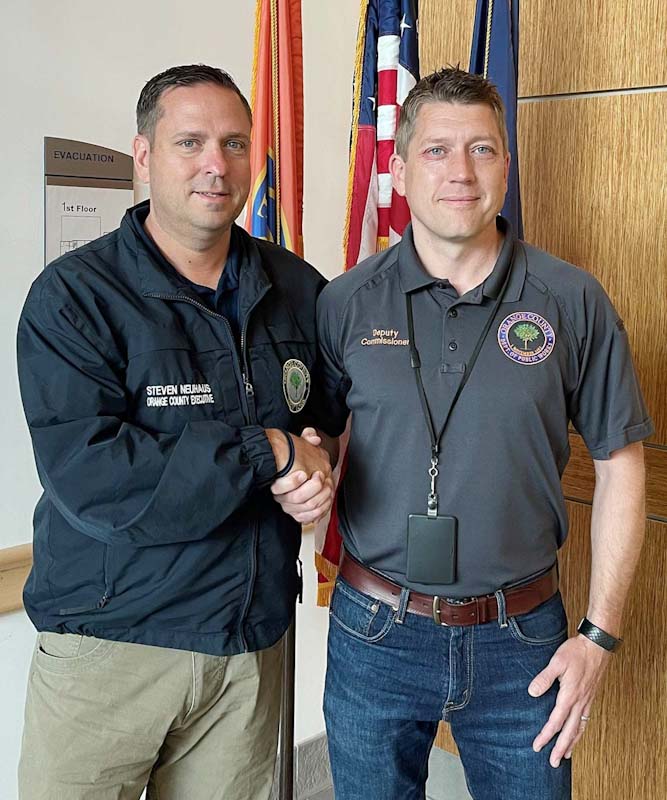 Putnam County Reorganizes Highway & Facilities Dept.
CARMEL—Putnam County Executive Kevin Byrne announced on July 6 he had recently signed into law the reorganization of the Putnam County Highway and Facilities Department into the Putnam County Department of Public Works.
The name change and rebranding is a move to better reflect the diverse scope of work and capabilities of the department and its employees, county officials stated. This change was highlighted in March of this year as a priority in County Executive Byrne's 2023 State of the County.
The newly named Department of Public Works will encompass the existing divisions of Highways, Facilities, Engineering, and Parks. This reorganization reflects the comprehensive range of services provided by the dedicated employees of the department, including infrastructure maintenance, road construction, building management, engineering projects and park maintenance. By adopting the DPW name, the county aims to highlight the diverse skill set and significant contributions of its employees.
This recent change follows a series of other changes introduced by the Byrne Administration that updated various job classifications to more accurately reflect the jobs, skills and trainings the DPW employees were already providing. The changes were welcomed by public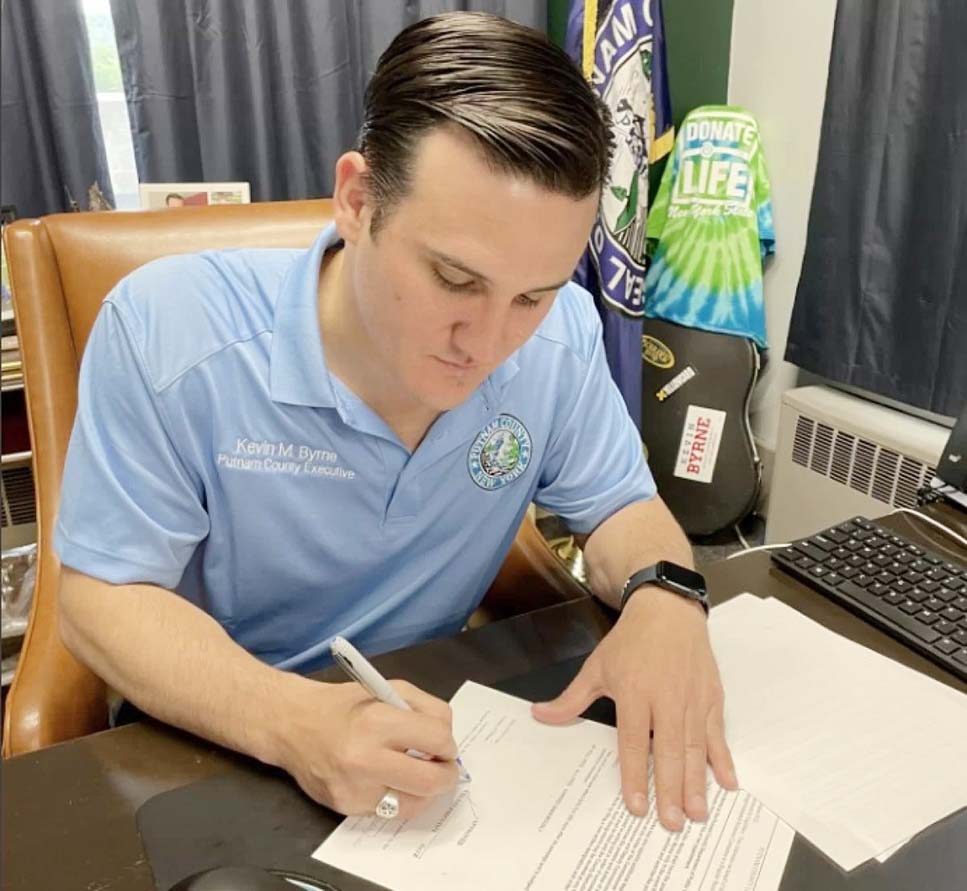 employees, giving additional recognition and compensation that was long overdue, and came at a savings as it was implemented over a period that relies on vacant positions which were unfilled via attrition, according to an announcement by the Byrne Administration.
County Executive Byrne expressed his confidence in the capabilities of the department and its ability to continue delivering exceptional services to the residents of Putnam County. "Our public employees in the Department of Public Works consistently demonstrate their expertise and dedication in carrying out their responsibilities. This reorganization is a testament to their hard work and commitment to maintaining our county's infrastructure. By adopting the DPW name, we celebrate their versatility and acknowledge the vital role they play in enhancing the quality of life for our residents and county employees."
"This change accurately reflects the diverse range of services provided by our county employees and highlights their expertise and dedication," said Putnam County Legislator Bill Gouldman, Chair of the Physical Services Committee. "The Department of Public Works plays a critical role in maintaining our infrastructure and ensuring the safety and quality of life for our residents. I commend County Executive Byrne for prioritizing this important reorganization and look forward to seeing the continued success of the Department under its new name."
As part of the new branding, the county website has been updated with a number of new features that increase transparency and awareness for residents. This includes updates for, and descriptions of upcoming and ongoing projects DPW is involved in that can be viewed at putnamcountyny.com/public-works/projects.
The reorganization and renaming of the department will not affect its ongoing operations or the services provided to the community. The transition to the Department of Public Works has been implemented smoothly, ensuring continuity and efficiency in delivering essential services to Putnam County.
During his address in March of this year, County Executive Byrne emphasized the need for a name change, stating, "The very name Highway & Facilities does not accurately communicate all the incredible work our county employees do in this department. As it presently stands, this department already has multiple divisions to include Highways, Facilities, Engineering, and Parks. Our public employees in this department are capable of, and already do, so much more than maintain our roads and county buildings, and they deserve a brand that shows that.
St. Thomas Aquinas College Appoints New Board Chair, Elects Three Trustees
SPARKILL, NY—St. Thomas Aquinas College announced on July 5th the appointment of Dominic D'Adamo as Chair of the Board of Trustees, and new Vice Chairs Dr. Jack Kopnisky, Executive Chairman of Webster Financial Corporation, and Irene Pappas, President of BNY Mellon Retail Services and President of BNY Mellon Transfer Agency Inc., as well as the addition of three new Trustees elected to the Board of Trustees for a four-year term as of July 2023.
Mr. D'Adamo previously served as the Board's Vice Chair and is a retired Senior Financial Executive with broad-based experience in finance and accounting in the Financial Services, Risk Management & Insurance Broking, Managed Care, and Life Insurance Industries. Dominic served as a First Lieutenant in the U.S. Army (Infantry), and during his tour in the Republic of South Korea was awarded the Imjin Scout Insignia for commendable participation in operational missions in and along the Korean DMZ. He holds a Bachelor of Business Administration in Accounting and Master of Business Administration in Finance and Investments from Baruch College.
"We are thrilled to announce Dom as our new Chair, who will work closely with Vice Chairs Dr. Jack Kopnisky and Irene Pappas, while welcoming three new members to our Board," said St. Thomas Aquinas College President Ken Daly. "They each bring innovative new perspectives and a tireless commitment to a transformative education so that our students will flourish and thrive – igniting their passions to make a profound difference in the world."
The new trustees include: Natasha Deschene of National Grid, James (Jim) McCue formerly of Citibank, and William (Bill) Madden '81 of Veolia North America.
The Board of Trustees also announced that Mrs. Virginia Ripp '73 will continue to hold the position of Secretary and welcomed back Dr. James Mooney, former Chairman of Virgin Media Inc. after a planned one-year leave. The Board of Trustees is also thankful for the service of its former Trustees who are leaving as of July 2023: Chair Peter Skae, Sr. Mary Murray, O.P., and Sr. Peggy Scarano, O.P. '70. Chair Skae recently announced the donation of the "Eye to the Sky" SKAE Astronomy Center on campus, which will include a state-of-the-art Telescope Observatory, as well as a classroom for astronomy and astrophysics programming. President Daly noted: "We are so grateful to Chair Skae for his dedicated leadership of the College and his incredible generosity and stewardship."