Construction Firms Adopt New Hiring Practices To Attract and Retain Top Talent and Skilled Labor
By PHILLIP ROSS, CPA, CGMA, PARTNER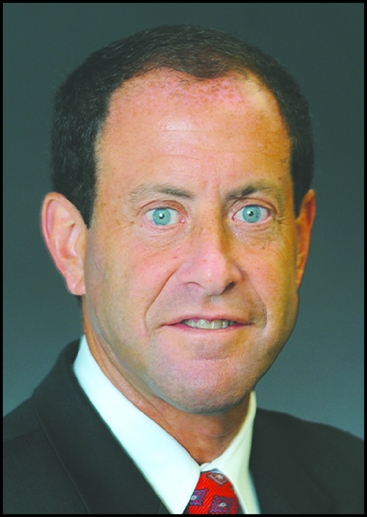 As the pandemic ushered in disruption in a number of areas such as supply chain procurement and the bidding process, the inability to find skilled labor also became problematic. In response, the construction industry worked through the disruption to make progress in the hiring process. New ways of working, new technologies, and new ways of recruiting and retaining employees have now become one of the main features throughout construction firms and in contractor hiring practices.
The way forward may indeed be a result of new hiring priorities through gender equality, diversity, and inclusion.
Since the pandemic, the prevalence of DE&I in hiring practices has increased where construction companies are actively working toward a more inclusive culture—one that moves to eliminate traditional hiring practices that unintentionally selects for gender, race, or specific 
socio-economic backgrounds. In matters of diversity, equity and inclusion, the mindset and changes are intended to be pervasive, reaching from the C Suite all the way through the contracted workers who arrive at the construction site for a specific job or duty. To help make better decisions, firms have even recruited the use of AI for selection processes and reducing bias in the hiring process.
Beyond Gender Equality.
The most common perception of diversity is around gender equality. In construction and real estate businesses, the reality has been that men occupy more leadership or C level roles than women. In the larger picture, while women account for 47% of the US workforce benchmark, they account for just 28% of all executives in the top leadership teams of the S&P100. Comparably, men account for 53% of the US workforce benchmark and account for 72% of the executives in those top leadership teams.
In an effort to see change, Don Peebles and the development of the Affirmation Tower is a notable example for embracing a new mindset for real estate, and construction, specifically. The Affirmation Tower's partners have given more than 30% of construction work on the tower to minority and female contractors. This is in contrast to a prior mindset that would typically result in creating a homogenous culture where everyone hired can be nearly identical in background and gender.
NYC Mayor Seeks Hiring for Diversity
Mayor Eric Adams is also backing changes needed to create more diverse cultures in the workplace across the city. The mayor recently signed executive order 26 to increase the number of underrepresented ethnic groups. The mayor has also recently announced plans to double the rate of New York City's MWBE contracts (Minority and Women Owned Business & Enterprises).
The complete definition of diversity, however, takes on multiple forms of equality. This includes eliminating previous forms of discrimination as well as welcoming the development of those from less privileged or less similar backgrounds into higher levels of management.
Recognizing New Forms of Diversity.
In construction specifically, neurodiversity is a newer form of DE&I hiring that has recently come to the forefront. When referring to neurodiversity, there have been many documented cases of those with neurodiverse backgrounds having unique skill sets that can greatly benefit construction companies. As a result, firms are recognizing that hiring for neurodiversity can bring a unique source of talent and creativity to the table, where it's not uncommon to find out that these employees often have the qualities of highly developed attention to detail and unique problem-solving skills that are needed on the construction site. In one example, a dyslexic individual was highly sought after for his skills in painting since his work product was exemplary.
When Hiring, Think Outside of the Box
Overall, as construction firms begin to embrace more diverse hiring practices, the industry will be better positioned to boost recovery and create new opportunities for what lies ahead in the built world. DE&I has the potential to allow firms to take advantage of the benefits of a more uniquely talented culture that will ultimately act to foster better business results and overcome labor issues that have been prevalent over recent years. The successful outcomes will also ensure that we are able to increase opportunities for those in our communities while securing and retaining a new labor force that will continue to advance the industry into the future.
About the author: Phillip Ross, CPA, CGMA is an Accounting and Audit Partner and Chair of the Construction Industry Group at Anchin, Block & Anchin, LLP. For more construction industry thought leadership and content, log on to www.anchin.com.