New CIC Board of Director Members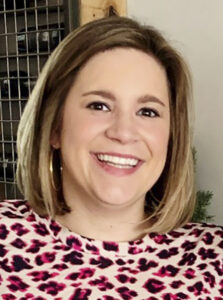 Kristina became CEO of County Fabricators in 2013. She spearheaded an extensive marketing effort that resulted in a relationship with Tappan Zee Constructors building the New Tappan Zee Bridge. Since Kristina's appointment, County Fabricators' customer base has been expanded to include giants such as Kiewit-Weeks-Massman AJV, Skanska, CW Brown (LeChase Construction Services, LLC), Tangram, Tutor Perini and many more. Kristina initiated the effort to improve quality control and production standards to be consistent with AISC guidelines resulting in AISC certification in Simple Bridge, Bridge Components and Building Structures. She is an AWS D1.5 certified welder. When not at the shop, Kristina can usually be found watching the NY Yankees and the Villanova Men's Basketball team. She lives in Westchester County and has a Bachelor of Science degree from Villanova University. Go Wildcats!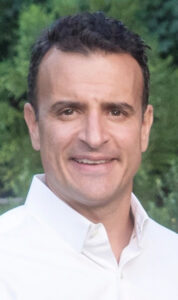 Sam brings a unique blend of legal expertise and longstanding construction experience to his role as President and CEO of ELQ Industries, Inc.  With a strong foundation in problem-solving and strategic thinking, he looks forward to contributing new perspectives to the CIC Board from his vantage point and understanding of the marketplace and industry.  Sam received his B.S. in Industrial and Labor Relations from Cornell University and his J.D. from New York Law School.  In 2010, he was recognized as a "Forty Under Forty Rising Star" by the Business Council of Westchester.  With his hard work, leadership skills and the undoubtedly strong team at ELQ, he has successfully taken the company into its third generation of ownership.  Sam and his ELQ team share an unwavering commitment to providing outstanding quality and excellent service to its many clients. Outside of work, Sam is a proud husband, father, an avid skier and tennis player and supporter of many important philanthropic causes.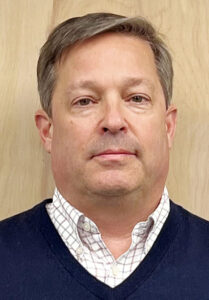 Jeff is vice president at Thalle Industries, Inc., a leading supplier of aggregates, asphalt and recycled products in the seven Mid-Hudson counties of New York State Region 8 of the Department of Transportation. As a 25-year veteran of Thalle, Jeff oversees all day-to-day operations for the company, including its asphalt plant and quarry activities at its facilities in Fishkill, NY in Dutchess County. Jeff also oversees the company's recycling center at its operations in Elmsford, NY in Westchester for disposal of rock, concrete and asphalt from construction projects. He is a native and long-time resident of Westchester County, where he and his wife have raised their four children. When not busy at Thalle, you can often find him working on his golf game or rooting for our home team Yankees, Giants and Rangers.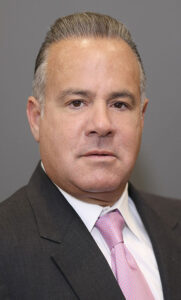 Giulio founded Verde Electric Corp in 1993 and continues to serve as its President and owner. With its main office in Mt. Vernon, NY, Verde Electric performs electrical contracting throughout the New York metropolitan region. The company has extensive experience in the high-voltage sector along with the design-build method of delivery in which it has completed multiple design-build projects. Verde's portfolio of public clients includes Metropolitan Transportation Authority, Con Edison, Metro-North Railroad, New York City Transit Authority, Port Authority of New York & New Jersey, New York State Department of Transportation, New York City Department of Transportation, New York City Design and Construction, along with Westchester, Orange, Rockland, and Nassau counties. Giulio proudly serves as President of the Mount Vernon Police Foundation and is a contributor to many local charitable organizations.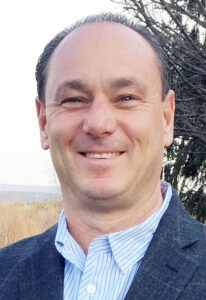 Mark has nearly 40 years of experience in the tristate construction marketplace both estimating and managing a formidable portfolio of major public works projects that include highways and bridges, railroads, landfills, dams and more. Under Mark's leadership, A. Servidone has enhanced its reputation of excellence and expertise in federal, state, municipal and private work. Through its partnership with B. Anthony Construction Corp., Mark has diversified the company, expanding into all reaches of heavy and highway construction to include flood controls, drainage systems, pumping stations, mass earth and rock excavation, quarry procurement and placement of stone protection (rip rap). These projects have also required the construction of numerous reinforced concrete structures, including bridges, flumes, flood walls, inlet/outlet structures and sanitary sewer/water lines. Today A. Servidone enjoys a reputation of excellence with its customers, vendors, organized labor and peers, thanks to a track record of integrity, fairness and professionalism.