Court Reminder: Existence of 'Lien Fund' Is Necessary to Support Valid Lien
By THOMAS H. WELBY, P.E., ESQ. and GREGORY J. SPAUN, ESQ.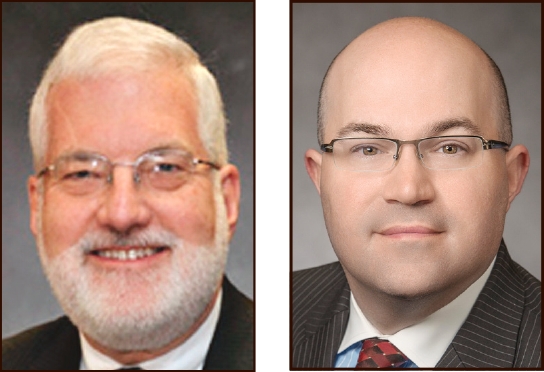 This column has often advised that a mechanic's lien is a powerful tool to help unpaid contractors get paid. Private liens have the benefits of attaching to the title of the land that was improved, and permitting the contractor to recover from the owner of the property—even though there may be no contractual relationship between the unpaid contractor and that property owner. However, the countervailing consideration given to property owners is that the owner cannot be made to pay twice for the same improvement. In that regard, as a court reminded us in Tri-Crete, Inc. v Forthill Construction Corp., where the owner has already fully paid for the improvement, there is no "lien fund" that would support recovery on a mechanic's lien.
Background
In mid-2016, Gilbane Building Company entered into a contract to perform construction work at 1010 Park Ave. in Manhattan. Gilbane subsequently entered into a subcontract with Forthill Construction to perform certain concrete work on the project. Forthill, in turn, subcontracted some of its work to Tri-Crete, which performed $550,000 worth of work on the project, for which it was not paid. Tri-Crete filed a mechanic's lien to secure its payment (and ultimately sued to foreclose the lien).
In late-2017, issues arose with Forthill's work, including improper concrete strength, weak and unconsolidated concrete, improper clearances, incorrect sizing, unlevel concrete and other examples of improper placement. Further, Forthill did not undertake a crucial pour as scheduled, causing delays. Accordingly, on Dec. 22, 2017, Gilbane served Forthill with a Notice of Default and Demand to Cure. Forthill's response was to walk off the job and abandon the project. Consequently, Gilbane terminated Forthill's contract, and undertook to complete Forthill's work (at added expense, the amount of which exceeded any funds held by Gilbane).
After discovery in the lien foreclosure action, Gilbane and its lien discharge bond surety moved for summary judgment dismissing Tri-Crete's complaint. In doing so, Gilbane noted that Forthill breached the contract and abandoned the project, and argued that as the cost to complete exceeded the funds still held on Forthill's contract, no money could be left owing to Forthill sufficient to form a lien fund from which lienors could recover.
Decision
The motion court granted Gilbane's motion. In doing so, it cited well-settled law that the rights of a mechanic's lienor are dependent on the existence of a lien fund (the sums due and owing, or to become due and owing, at the tier(s) above the lienor). Forthill's breach of its contract with Gilbane necessarily negated the possibility of any monies being owed to Forthill, and, therefore, precluded the existence of any lien fund. Accordingly, the lien was discharged, and Tri-Crete's lawsuit was dismissed.
Comment
As the court noted, a lien fund is that sum of money remaining between the amount of the upstream contract, and what has been paid on that contract. Where the entire sum has been paid to the upstream contractor, there can be no lien fund. Aside from actual payment, another way for the contract sum to be "paid" is for it to be utilized to satisfy any back-charges accrued by the upstream contractor. Once those monies are completely spent, the lien fund is depleted. Any recovery above those amounts would result in the owner having to pay for the improvement twice—an outcome which was specifically rejected at the time the first mechanic's lien statutes were enacted.
While the depletion of the lien fund necessarily precludes any recovery on the mechanic's lien, there are other potential routes of recovery: a claim on a labor and materials payment bond, a breach of contract claim against the non-paying contractor, or perhaps a trust fund diversion action against the principals of the non-paying contractor. While filing a mechanic's lien is always a good first step to obtaining payment—particularly given the tight deadlines involved in such a filing, which may run out earlier than the allotted-for eight months if the lien fund is dissipated—an unpaid contractor would be well-advised to consult with experienced construction counsel to discuss all available avenues for obtaining payment.
About the author: Thomas H. Welby, an attorney and licensed professional engineer, is General Counsel to the Construction Industry Council of Westchester & Hudson Valley, Inc., and the Building Contractors Association. He is the Founder of and Senior Counsel to the law firm of Welby, Brady & Greenblatt, LLP, with offices located throughout the tristate metropolitan region. Gregory J. Spaun, general counsel to the Queens and Bronx Building Association, and an attorney and a partner with the firm, co-authors this series with Mr. Welby.