Yes to the Environmental Bond Act on Nov. 8
Voters Must Approve The $4.2B in Borrowing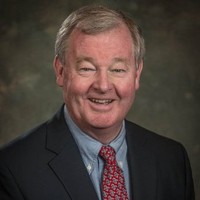 For the life of all New Yorkers, we must approve the $4.2 billion in bonds to fund projects to improve water infrastructure, mitigate climate-change and to make other environmental improvements. New statistics show our health may even depend on it.
It's no secret among insurance industry professionals that New York State now claims the dubious distinction of having the biggest decline of life expectancy at birth over a year-to-year period to 2020. According to the latest findings published by the National Center for Health Statistics, in 2019 life expectancy for newborns in New York was 80.7 years. In 2020 that time span dropped to 77.7 years — a nation-leading 3-year decline.
To what should we apportion blame? Is it poorer air and water quality? Increase in stress, crime, or the effects of climate change? Perhaps a drop in education and preventative screening and testing? The ravages of the pandemic? (Remember southern Westchester County and New York City became ground zero in the nation for the spread of Covid-19.)
Whatever the causes, the steps we must take walking into the future are clearly marked. With passage of the Environmental Bond Act on Nov. 8, New York State can finally embark on previously unaffordable measures to reduce flood risk as well as hit ambitious targets for the reduction of greenhouse gas emissions. Municipalities will be in a position to upgrade aging pumps, plants and pipes that make up sewage facilities. County and local officials can finally install new safeguards for clean drinking water.
The investments will pay lasting dividends in safer and healthier neighborhoods and a more economically robust New York. By one estimate, the Bond Act will create nearly 100,000 high-quality jobs.
"Environmental bond issues allow state and local governments to implement important environmental projects on a multi-year basis that could not be accomplished through annual operating budgets," commented State Assemblyman Steve Otis (D-91). "As with major capital projects, it is always sound financial practice to spread the cost over the useful life of projects through the bond issue process."
Rep. Otis pointed to the new stormwater grant program, which was a provision he initiated and was included with the support of the State Assembly. "Local governments and property taxpayers cannot afford to pay to correct damaged or inadequately sized stormwater systems alone. New state funding is needed to help repair these systems and support other flood resiliency projects," he noted.
It's been more than a quarter-century since voters last approved such borrowing authority in 1996 under then-Gov. George Pataki. Dating back to the turn of the 20th century, New Yorkers have approved virtually all of them and there is much in the way of public infrastructure improvements that we can be thankful for. Among the countless advances are widespread cleanup of hazardous waste in our lakes, rivers and streams as well as the scores of improvements to the critical yet unseen underground network of pipes to control pollution and deliver clean water to more than 20 million New Yorkers.
Environmental bond acts improve the health of communities across the state, and in doing so they can have a direct effect on our longevity.
About the author: Mr. Cooney, who has enjoyed a 40-year career in the transportation construction industry, serves as executive director of the Construction Industry Council of Westchester & Hudson Valley, Inc.