Impact of Inflation on the Construction Industry - How Did We Get Here?
By PHILLIP ROSS, CPA, CGMA, PARTNER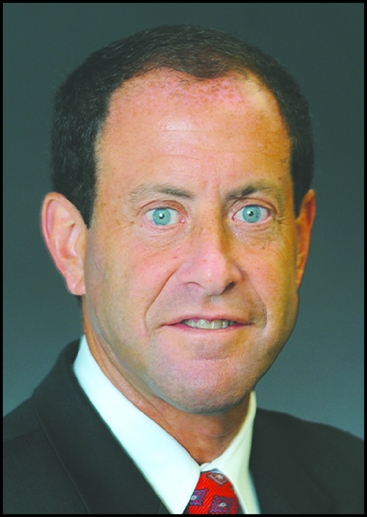 Inflation can generally be defined as the increase in prices for goods and services within an economy. When prices rise, it's also true that the purchasing power of the currency also declines. Over the last year, inflation has risen appreciably where the average consumer and business have been impacted in numerous ways.
Today, the annual inflation rate for the United States stands at 8.3% for the 12 months ended August 2022, after rising 8.5% previously. As policymakers and other experts insisted that the rise in prices seen over 2021 would be transitory, the rate has climbed to the highest recorded number since the 1980s.
The impact and aftermath of COVID created limited supply in pandemic restrictions, such that the current inflationary economy was initially created as demand outpaced the supply of goods. Overall, supply chain disruptions have been assigned much of the blame for the supply and demand dynamics of the current inflationary economy. Rising interest rates have served to aggravate existing conditions where consumers and businesses have all felt the pinch of additional rising prices. Interest rates were hiked more abruptly than anticipated, where the Fed has raised rates in five straight meetings this year, as the most aggressive activity for US central bankers since 2005. In September, as inflation remained stubbornly high, the federal funds target rate was increased another 0.75% to a range of 3%-3.25%, with a projected further increase to 4.4% by the end of 2022.
Construction is Uniquely Impacted Among U.S. Industries
Construction, as an industry, is uniquely impacted as both skilled labor and various conditions affecting materials pricing are especially vulnerable in the current economic environment.
Prices of materials, such as lumber, steel and even transport costs for these items in the supply chain have increased substantially. The Associated General Contractors of America recorded a 20% increase in construction material prices between January 2021 and January 2022, CBRE's new Construction Cost Index forecasts a 14.1% year-over-year increase in construction costs by year-end 2022 as labor and material costs continue to rise.
Margins have been significantly negatively impacted industry-wide as contractors have been working with projects that were negotiated some time ago and are now dealing with costs that are much higher than originally negotiated. The costs related to these bids have increased more than anyone ever imagined possible in a short period of time.
Rising inflation has a unique way of increasing materials and other costs through time, which threatens both existing projects as well as costs for new bids. Specifically, materials can range anywhere from 35% to 65% of the overall construction costs. Manufacturers of construction equipment are also affected, and this too factors into the makeup when determining the new project's cost structure. Finding skilled labor amid a workforce shortage has also been a daunting challenge and one of the most pressing problems in the industry as the pandemic significantly reduced the workforce.
According to the Associated Builders and Contractors, the industry will need to attract approximately 650,000 workers on top of the normal pace of hiring to meet the current demand for labor in construction. The industry-wide scarcity of qualified workers places additional pressure on overhead costs and margins as managers and contractors will need to pay higher wages as the competition for all labor increases.
Supply Chain Disruptions, Increased Borrowing Costs
Overall, the supply chain has been a gift that keeps on giving, where delays, prolonged delivery of construction materials, and other obstacles act to increase the price of construction, such that initial and final costs of projects may differ and thereby have a significant impact on the contractor's bottom line.
Effectively, supply chain partners are likely to pass the burden of inflation on to the contractor, which can strain trusted relationships between the contractors and the supply chain partners they work with. Manufacturers of construction equipment are also affected, and this too factors into the makeup of a project's cost structure. Rising interest rates now also serve to impact both the costs of borrowing and therefore the timeline for completion, which can ultimately lead to significant increases in overall costs per project. Overall, inflationary pressures have had a broad material impact on each entity within the construction process, including owners, contractors and subcontractors.
Moving Forward in An Inflationary Economy
Altogether, the effects of inflation in the construction industry vary, as results are based on numerous factors that impact materials and labor costs together. Firms that have managed cash flow and have reserves and other financial resources due to good cash management planning are best equipped to manage through the present inflationary economy. Efficient planning and careful project management will need to be the cornerstone as inflationary pressures continue to mount throughout the economy, and especially in the construction industry.
About the author: Phillip Ross, CPA, CGMA is an Accounting and Audit Partner and Chair of the Construction Industry Group at Anchin, Block & Anchin, LLP. For more construction industry thought leadership and content, log on to www.anchin.com.