CIC, Teamsters Launch 'Hands-on' Training Program Thanks to New 'Hold-Harmless' Insurance for Employers
TARRYTOWN, NY  – New "hold-harmless" insurance protection coverage for CIC employers is accelerating the pathway for young drivers to acquire the skills they need to operate construction dump trucks and other specialty vehicles. The goal is to help satisfy the growing demand for qualified and fully trained drivers of construction equipment.
"You can call this 'old-school, hands-on apprenticeship training,'" said Denise June, training director of Teamsters 456. "Finally, trainees can now have one-on-one learning with a journey-member trainer in the cab to learn how to operate the actual equipment contractors and employers use in supply yards, over the road and on their jobsites."
The on-the-job training program covers a variety of construction vehicles, including dump trucks, flowboys, tractor trailers, ready-mix concrete trucks as well as fuel and waste trucks.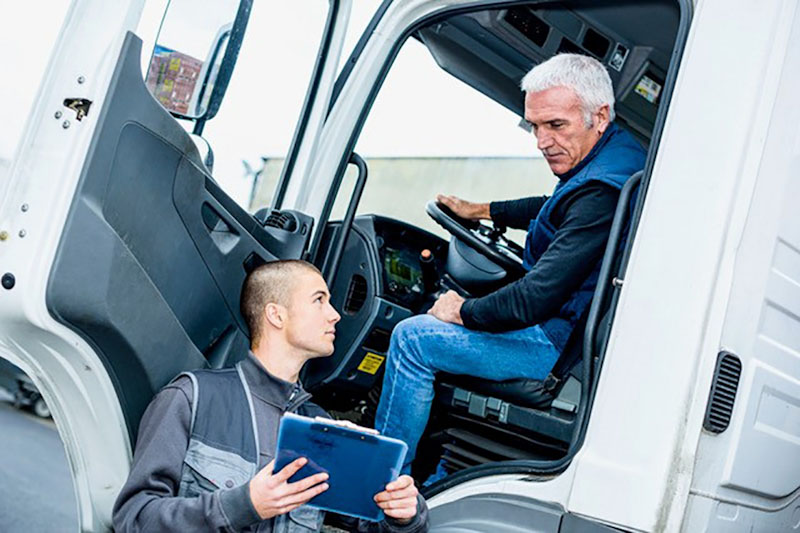 The "Practical Drivers Training Program," presented by CIC in partnership with Teamsters L.U. 456, also includes supplemental-related classroom instruction and high-tech simulation training at the Local's union hall in Elmsford, NY. Teamster membership requires a Class A and Class B commercial driver's license along with the endorsements stipulated by the Department of Motor Vehicles.
A pilot project took place this summer on a non-active work area adjacent to the Lincoln Avenue bridge replacement and paving project on the Hutchinson Parkway in Mount Vernon, she noted. There, six young trainees were able to "shadow" experienced drivers on the actual equipment used for the project in a safe and protected zone.
"A new Local 456 Teamster will ride along in a CIC member's truck with an experienced driver. The trainee would first observe how the truck is operated to suit the needs of the operation, whether it's asphalt paving, excavation, ready mix concrete, utility trench work or general excavation," explained CIC Executive Director John Cooney, Jr. "After enough practical observation of the truck and the construction operation, the trainee would swap seats with the experienced driver and under the trainer's supervision demonstrate he or she can operate the vehicle. This is the best and practical way to train a new recruit and help satisfy the call for 'Drivers Wanted.'"
The special insurance coverage was key to the creation of the program, Mr. Cooney added. "It holds the CIC employer harmless."
For more information on the Practical Drivers Training Program, visit www.cicnys.org or call Mr. Cooney at 914-631-6070 or at [email protected].