Ways to Adapt to Hybrid Work And the Changing Office Economy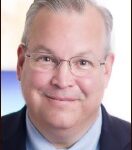 The ripple effects of hybrid work (in office and at home) have been substantial. Untethered from their offices, residents have left urban centers and shifted their lives elsewhere, according to a recent report by McKinsey, a major global consulting firm.
New York City's urban core lost 5% of its population from mid-2020 to mid-2022, and San Francisco lost 6%. Urban vacancy rates have increased and foot traffic near stores in many major metropolitan areas remains 10% to 20% below pre-pandemic levels. Even with the end of the pandemic, the report found that employees still spend far less time working at the office than they did before the pandemic.
In early 2020, companies adopted remote and hybrid work in response to lockdowns and health concerns. Office attendance in many major metropolitan areas dropped by up to 90%. It has since recovered substantially, but remains down by about 30%, on average. As of October 2022, (latest available for the cities studied) office workers were visiting the office about 3.5 days per week.
The good news is that the labor markets remain strong. In the New York City metro area, a Cushman-Wakefield (a global commercial real estate firm) report found continued positive job growth overall with total employment approaching the February 2020 peak of 4.7 million jobs. Private sector employment climbed to an all-time high of 4.1 million jobs as increased tourism pushed leisure and hospitality employment up steadily over the past several months to about 456,000 jobs.
However, in Manhattan office demand continued to soften in the second quarter of 2023, as new leasing activity registered an eight-quarter low of 3.9 million square feet. Despite the below-average quarterly total, June was the most active month of the quarter, with 1.8 million square feet transacted. Demand continued to be concentrated in small to mid-sized leases, as 92.0% of transactions were below 25,000 square feet. Only four new leases, each greater than 100,000 square feet were completed year-to-date, down from 17 such leases one year ago. Class-A activity (the best properties) accounted for 66.7% of new leasing volume, 23.0% of which occurred in product built or renovated since 2015.
The bad news is that about 20% of all the office space in Manhattan is either vacant or occupied by a company that is looking for someone to take it off their hands, the highest ever since the early 1990s, according to The City, an online publication. While New York City nears regaining all the jobs lost in the pandemic, its crucial office market is not recovering with the economy, the publication reported. Rather, it is weakening, as remote and hybrid work arrangements keep offices only partly filled and as fears of a recession make companies cautious about making any new real estate commitments even if their leases are near expiration.
The brightest spot is the most modern office buildings. Since the beginning of 2002, almost three-quarters of all new leases are in those buildings, according to research from CBRE—a commercial real estate company). These buildings are seeking exceptionally high rents offering 15 million square feet at more than $100 a square foot.
There are several reasons to believe that the current rate of office attendance could persist, according to McKinsey. First, the rate has remained stable since mid-2022. Second, three key numbers—the number of days per week that survey respondents go to the office (3.5), the number of days they expect to go to the office after the pandemic ends (3.7), and their preferred number (3.2)—are not far apart. Third, 10% of the people surveyed said that they were both likely to quit their jobs if required to work at the office every day and willing to take a substantial pay cut if doing so let them work from home when they wanted. That group contains many senior, high-income employees, suggesting that they may wield influence over companies' decisions.
McKinsey recommends that major cities must adapt to this new reality; urban stakeholders could consider adopting more hybrid approaches to office space. At the neighborhood and building levels, and even in the design of the floors of buildings, choosing diversity, adaptability, and flexibility rather than homogeneity can help cities thrive.
According to McKinsey, cities can adapt to the changing market through mixed-use neighborhoods—that is, neighborhoods that are not dominated by a single type of real estate (especially offices) but instead incorporate a diverse mix of office, residential and retail space. Such hybrid neighborhoods were becoming more popular even before the pandemic. Now that the pandemic has reduced demand for offices, cities have a surplus of vacant space that could be converted to other uses. Furthermore, research shows that mixed-use neighborhoods suffered less during the pandemic than office-dense neighborhoods have. That resilience gives investors, developers and cities still more reason to engage in remaking cities to accompany real estate diversity.
About the author: Michael J. Paton is a portfolio manager at Tocqueville Asset Management L.P. He joined Tocqueville in 2004. He manages balanced portfolios and is a member of the fixed-income team. He can be reached at (212) 698-0800 or by email at [email protected].