New Ideas, Innovation Pushing Construction Ahead
By PHILLIP ROSS, CPA, CGMA, PARTNER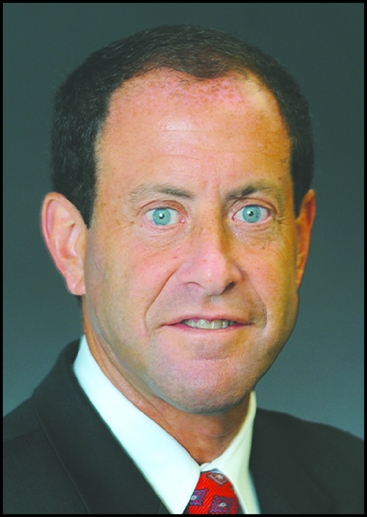 What's new in construction as the pandemic lies behind us? While construction has been through its share of suffering in a series of disruptive challenges that began in the pandemic, looking forward, we have begun adapting and finding better and more resilient ways to work. Diamonds are formed under pressure, and we endeavor to forge ahead through additional uncertainty in one of the most foundational sectors within the local and national economy.
Largely, since the pandemic, we have seen disruption at scale. Additional unexpected inflation and rising interest rates also posed new challenges as the Federal Reserve embarked on a program introducing rapid interest rate hikes that had no small impact on financing across the built world. This affected every aspect of the real estate cycle, including construction contractors and subcontractors. The outlook remains uncertain, including questions about the prospect of a slowing economy. It's also true that financial sector uncertainty in the US and decisions regarding the debt ceiling now loom large on the minds of most decision makers.
As a result of the pressures, construction companies have by necessity learned to become more adaptable in times of crisis. New efficiencies and solutions have risen to the top as a result. New ways of thinking and new ways of doing things have been born out of pressures that were leveraged in the form of labor shortages, supply chain issues and rising materials costs.
By rising to the challenge, we are witnessing a new form of resiliency in the industry. For one, the added pressure of labor shortages and rising materials costs has resulted in new ideas and innovation in the construction process. For example, managing data that is better able to inform decisions has taken a prominent role now within the construction industry.
Technology and new collaboration tools can increase efficiency by connecting the right people to the right data and information for quicker and more informed decision making that has a significant contribution to overall project efficiency. The ability to connect real-time 3D data with photos, recorded measurements and notes from the field increases the ability for managers to move quickly through each step of the construction process. Over time, Artificial Intelligence (AI) can be applied to data being gathered that will better inform the future of construction planning. AI systems in construction work by aggregating data, and then analyzing the information for correlations and recognizing patterns can be used to make better decisions about managing future projects best. As more data is generated over time, the Algorithms are able to increase their predictive capabilities for optimizing efficiency. The ability to forecast time and costs are especially useful for contractors. New technologies are also facilitating an organized "digital handover" of all relevant information required by each stakeholder in the project.
New Projects and Issues on the Horizon
In the midst of the uncertainty, we await the start and completion of new projects on the horizon. This includes new developments in life sciences construction, healthcare, education, infrastructure in the Northeast region, airports and new skyscrapers. At the same time, there are questions concerning the future of the office and what impact this will have on office buildings. With remote/hybrid work here to stay, there are questions concerning how many people will be going into the office on a daily basis and how much office space is really needed. Every week, we are hearing about companies renewing their leases or moving and taking significantly less space for their real estate needs.
Based on this, building owners are considering how this is going to affect their office buildings, rent and cash flow—both now and in the future. They are also contemplating that if the office market does not recover, what are their best choices for other adaptive uses? A, B and C buildings may each have different options as well as cost considerations for adapting their buildings. There has been much debate as to the best and most efficient alternative uses.  Based on current zoning laws, there are limitations on the uses of these buildings and also the impact of the cost of conversion.
Overall, while economic stability is in question, the built environment has been strengthened throughout adversity. The impact includes greater efficiency, better hiring, more thoughtfulness about building with sustainability as well as new fresh projects in the pipeline. Currently, we have 250,000 building professionals across the State of New York working on approximately 5,700 projects valued at $221 billion. Construction activity is a key to economic progress, and the industry has determined to stay on course, remain patient and diligently work through one of the most unpreceded times in the history of our nation.
About the author: Phillip Ross, CPA, CGMA is an Accounting and Audit Partner and Chair of the Construction Industry Group at Anchin, Block & Anchin, LLP. For more construction industry thought leadership and content, log on to www.anchin.com.