Court Reminds Us That 'Routine' Releases, Waivers Of Lien Operate to Bar Claims That Accrued Prior
By THOMAS H. WELBY, P.E., ESQ. and GREGORY J. SPAUN, ESQ.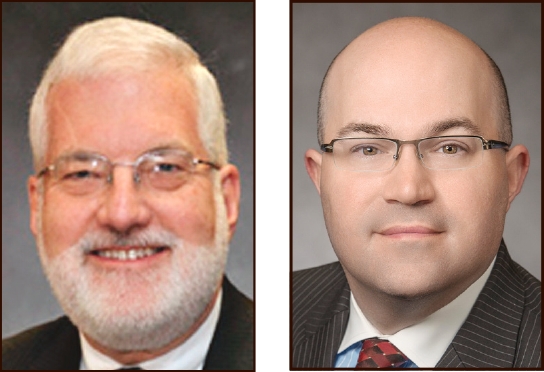 The release and waiver of lien is as ubiquitous on a construction project as the payment requisition form itself—and perhaps blueprints, as well. These documents are frequently required from a contractor before that contractor's payment requisition is even processed. As a result, many of these forms are glossed over or simply signed with the logic that if it's not signed, no money will be paid (and the contractor will deal with any consequences later).
However, as a court reminds us in the recent case of Pizzarotti IBC, LLC v A.L. One Construction, Inc., these documents will be enforced according to their terms. Accordingly, if a contractor who is owed money (aside from the impending payment referenced in the release and waiver of lien) signs such a document, it will operate to bar any claims to recover past due monies. These claims may include pending change orders, disputed change orders, delay claims and more.
Background
In November of 2016, A.L. One Construction entered into a contract with Pizzarotti IBC for A.L. One to perform work at a project to construct luxury residences in North Hills, NY under the name Ritz Carlton. Four months later, A.L. One entered into another contract with Pizzarotti to perform work at what was described as the "Jardim Project" on West 27th Street in Manhattan. The contracts for both projects required that A.L. One, as a precondition to receiving its payment, provide Pizzarotti with an executed partial release and waiver of lien—for which Pizzarotti provided the form as a part of the subcontract. In this document, A.L. One represented that the release was a "knowing and willful acknowledgement that [A.L.One] has been fully paid for all work, labor and materials or equipment provided by [A.L.One], its sub-contractors and suppliers through the above-referenced date in accordance with terms of this waiver of lien and release." A.L. One had submitted 12 such releases with its payment requisitions on the Jardim Project and 10 such releases on the Ritz Carlton project.
In the summer of 2018, Pizzarotti learned that A.L. One had not paid one of its suppliers that ultimately filed mechanic's liens against both projects. Pizzarotti made demands under both subcontracts that A.L. One discharge the supplier's liens, which A.L. One declined to do. As a result, Pizzarotti terminated both contracts, retained replacement contractors and completed both projects (the costs of which exceeded the amounts remaining on A.L. One's contracts). Pizzarotti then sued A.L. One, claiming damages for the breach of both contracts. A.L. One counterclaimed, alleging that it had not been fully paid. (The lienor supplier also sued Pizzarotti to foreclose its mechanic's liens. That lawsuit was ultimately consolidated with Pizzarotti's lawsuit against A.L. One, and both matters were decided together.) Pizzarotti moved for summary judgment dismissing both A.L. One's counterclaims and the supplier's lien foreclosure claims.
Decision
The motion court granted Pizzarotti's motion in its entirety, dismissing both A.L. One's breach of contract counterclaims and the lienor's foreclosure claims. As to A.L. One's claims, the court, following well settled law, found that the releases and waivers of lien operated to release all claims which had accrued prior to the date on which the document was executed. As A.L. One's claims had all accrued prior to the date(s) on which the respective releases were executed, the releases and waivers of lien operated to bar those claims in their entirety.
As to A.L. One's supplier, the court again following well settled law—providing that mechanic's liens are only valid "to the extent of the 'the sum earned and unpaid on the contract at the time of filing the notice of lien, and any sum subsequently earned thereon'"—dismissed the lien foreclosure claims. In doing so, the court noted that there was undisputed evidence that Pizzarotti had expended $3,997,664.18 to A.L. One and the replacement contractor on both projects, but that the value of A.L. One's contracts was only $3,586,742.40. In light of the expenditure of a sum greater than the value of the original contracts, there could be no lien fund from which the supplier could recover.
Comment
This case serves as a reminder that contractors should approach even "routine" paperwork with due deliberation. This "routine" paperwork can have the effect of barring what may be legitimate claims (which did not seem to be the case here, but could have if the facts panned out differently). Further, these forms can vary from contract to contract, and can be either narrow (simply a release for the monies about to be paid) to broad, as was the case here (releasing all claims up through the date of the release). Sometimes an effectual lien waiver and release is misleadingly titled "lien waiver" when the legal effect of the language is also a release of claims.
With regard to such releases, contractors invariably ask whether they will operate to release the monies which are sought in the payment application for which the release is provided (the monies about to be paid). While the court here held that the release barred all claims up through the date of the release, there is a line of case law providing that until the payment is received, the release document serves as a mere receipt for the payment about to be received. Of course, if you execute a subsequent release before receiving such payment, that will operate as a full waiver of the claim.
In order to be reassured about what the release documents will, and will not, cover, contractors would be well advised to consult with experienced construction counsel—preferably before you sign the contract, when the terms of such documents may still be subject to negotiation.
About the author: Thomas H. Welby, an attorney and licensed professional engineer, is General Counsel to the Construction Industry Council of Westchester & Hudson Valley, Inc., and the Building Contractors Association, and is the Founder of and Senior Counsel to the law firm of Welby, Brady & Greenblatt, LLP. Gregory J. Spaun, General Counsel to the Queens and Bronx Building Association, and an attorney and a partner with the firm, co-authors this series with Mr. Welby.