DOT Commissioner Extolls Speed Camera Plan In Statewide DOT, Thruway Authority Work Zones
TARRYTOWN, NY—Highway safety advocates are urging drivers to pay attention and slow down as part of the National Work Zone Awareness campaign this month. Construction workers in traffic work zones are at high risk, and the state is doing more to protect them. The NYSDOT recently reported there were more than 200 crashes in work zones on state roadways and bridges in 2021, resulting in nearly 50 injuries.
To help make construction work zones safer, a new pilot program by NYSDOT and the Thruway Authority was launched last month to incorporate 30 speed cameras in designated DOT and Thruway Authority road construction zones across the state.
"When one construction worker gets hurt because of a distracted driver, we take it personally," New York State Department of Transportation Commissioner Marie Therese Dominguez said, speaking to a group of contractors, union officials and other leaders at the Spring membership meeting of the CIC and BCA on Wed., April 19, in Tarrytown. "Sometimes, the outcomes are even more tragic. Those numbers represent actual people."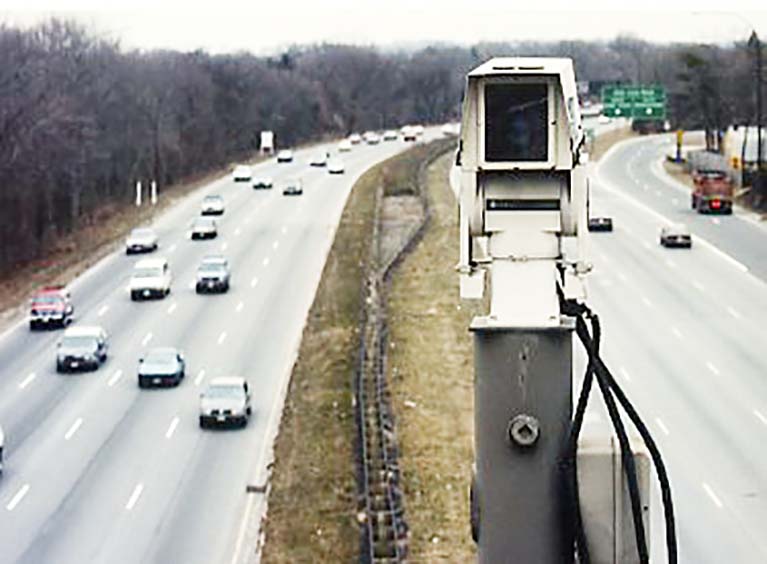 NYSDOT, the New York State Thruway Authority and other highway safety advocates for years have pushed for more speed cameras in work zones to prevent crashes. The new speed-enforcement program targeting work zones are being advanced by 30 vehicles equipped with Automatic License Plate Readers (LPR) that can monitor speeds in work zones, Commissioner Dominguez told the audience of 120 executives at the Sleepy Hollow Hotel. Any vehicle traveling more than 10 MPH over the posted work zone speed will be issued a heavy fine via mail.
"We got 20 vehicles out on the state roads and 10 on the Thruway system that are now catching speeders who are flying, literally flying through work zones," she said. Within the first 45 minutes of launch of the program, there were close to 5,000 violations, it was reported.
The price of speeding through work zones will escalate. Beginning May 17, fines started at $50 for a driver's first violation, increasing to $75 for the second violation and to $100 for the third and all subsequent violations within 18 months of the first violation.
As a pilot program, the enforcement campaign will run for five years. Albany lawmakers will review the cameras efficacy in reducing speeding, crashes, injuries and deaths to determine if it will become permanent.
Addressing the speeding motorists the program is targeting, Ms. Dominguez said the state gave drivers a 30-day grace period during the testing phase. "But after that, we're going after you, and the state police are with us and so is local law enforcement."
Jim Konstalid, director of Thruway maintenance and operations, said there were 175 work zone crashes reported on the New York State Thruway in 2022. "Put that in perspective, that's about one every other day," he said.
It was also reported that all emergency vehicles violating the work zone speed limit, not in emergency mode (lights and sirens activated), will be photographed, recorded and the appropriate agency will be notified. "Operators of emergency vehicles in emergency mode should exercise due caution while approaching and passing work zones—excessive speeds will be monitored," it was noted.
The DOT Commissioner thanked the CIC and the Office of the Governor for working on the legislation and getting it signed into law. "We don't protect our people who are out there who are actually delivering on all these projects without everybody's help. We have all our VMS billboards lit up around the state for Work Zone Safety. It's a collaborative partnership; we do great things when we work together."
As required by state law, 60% of the fine revenue generated by the speed cameras will be allocated to work zone safety improvement projects. According to state data, from 2010 through 2016, there were 3,450 accidents in highway work zones in New York, resulting in 50 deaths and more than 1,100 injuries to workers and drivers.