Crowley Elected President and CEO Of Building Trades Employers Assoc.
NEW YORK—Elizabeth Crowley, a former New York City Council Member, will succeed Lou Coletti as President and CEO of the Building Trades Employers Association. Crowley, who worked as a union restorative painter on prized landmarks before serving on the City Council, is the first woman to lead the organization that is New York's largest contractor association.
"It is an honor to be entrusted President and CEO of the Building Trades Employers Association," Crowley stated. "I look forward to working with BTEA member companies to advance the construction industry as it addresses pressing needs of people in our communities, drive innovation, and add to a more sustainable and resilient skyline that is built by a diverse and inclusive union workforce."
Addressing issues of importance facing the industry, the city, and the planet, Ms. Crowley is committed that the BTEA will continue its work to promote safety, bring more women and diversity to the construction industry, increase resiliency in the built environment, and lead in the fight against climate change.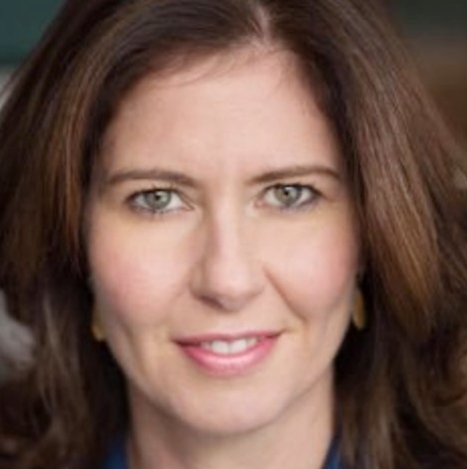 As a member of the New York City Council, Ms. Crowley successfully fought for a record amount of funding for construction of schools, and passed resolutions that strengthened construction safety standards, expanded opportunities for Minority and Women Owned Business Enterprises, and funded programs that provided industry training including Nontraditional Employment for Women.
Pat Di Filippo, Executive Vice President of Turner Construction Company and Co-Chair of the BTEA, said, "Elizabeth is a proven leader, a relationship builder, and has a passionate commitment to make the lives of New Yorkers and members of our industry better."
Peter C. Vrankovic, President of KSW Mechanical LLC and Co-Chair of the BTEA, said, "It is wonderful that the BTEA will be led by someone who entered the industry as a skilled union labor craft person. I am confident that Elizabeth will always have the workers who live and work in this city in mind as she affects positive change in our industry."
Gary LaBarbera, President of the Building and Construction Trades Council of Greater New York, added, "BTEA member companies are the most diverse and inclusive companies and organizations in the industry. I am excited to work with Elizabeth on our common goals for inclusion and expanding opportunities for union labor in every corner of the city."
Lorraine Grillo, former First Deputy Mayor of New York City and who also led the New York City Department of Design and Construction (DDC), and the New York City School Construction Association said, "Elizabeth brings unique experience and wonderful perspective to this role. She understands that it is so important to provide opportunities to diverse members of the community while building the physical infrastructure of the communities we serve."
Mr. Coletti, who is retiring as President & CEO of the BTEA, "I look forward to seeing Elizabeth's leadership and vision continue to advance the BTEA. It has been an honor to lead this organization, see it grow, and make a positive impact on the lives of so many people who work in the construction industry."
After leaving BTEA, Mr. Coletti will launch a consulting firm that will work with the International Design Intelligence Organization to focus on strategies, processes, technologies, and the use of data to reduce real estate development and construction costs in New York City.
The Building Trades Employers Association is the construction contractor's unified advocate for construction safety standards, professional development, government affairs and public relations. BTEA has more than 1,200 general and specialty trade subcontractor member firms. BTEA is committed to fostering communication between public officials, public and private owners, labor and the general public.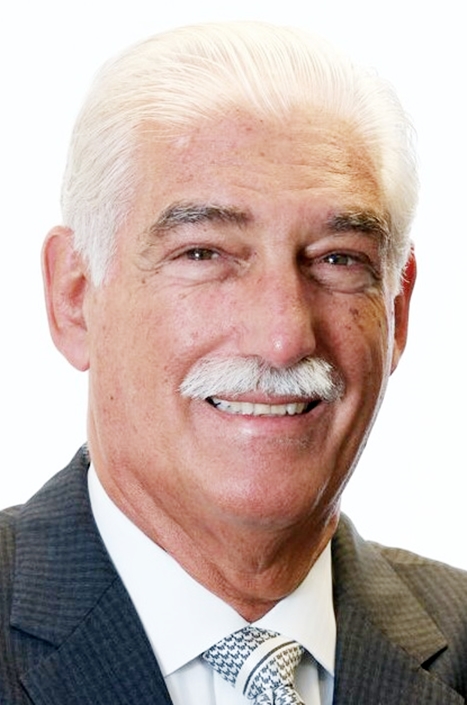 The Source in White Plains Sold to Hines for $110M
WHITE PLAINS—Commercial brokerage firm CBRE announced recently that The Source mixed-use property in Downtown White Plains has been sold to Hines U.S. Property Partners.
Hines U.S. Property Partners is the flagship commingled U.S. core plus fund for Hines, which is headquartered in Houston. No financial terms of the transaction were disclosed by CBRE in the sale of the 262,000-square-foot mixed-use, grocery-anchored property on Bloomingdale Road and Maple Avenue. The Wall Street Journal reported that Hines U.S. Property Partners acquired The Source for $110 million from UBS Realty Investors, LLC. In 2005, Bloomingdale Road Investors LLC, an entity controlled by UBS Realty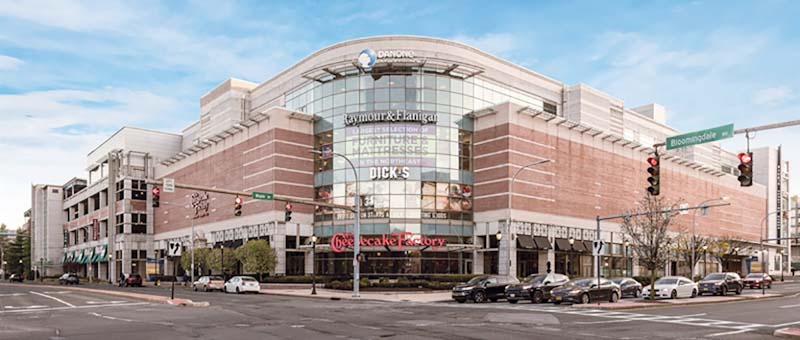 Investors LLC, acquired The Source for $153 million. R Squared LLC of New York City, which built the shopping center for $96 million, was the seller.
The CBRE team of Jeffrey Dunne, David Gavin, Steve Bardsley and Travis Langer represented the seller and procured the buyer. The Source is 99% occupied and features anchor tenants Whole Foods, Dick's Sporting Goods, Raymour & Flanigan, The Cheesecake Factory, and White Plains' new location for the DMV. Danone also leases the top floor of the property on a long-term basis for its US Headquarters, along with the Hudson Gateway Association of Realtors.
CBRE's Dunne said, "The offering represented a unique opportunity to purchase a Whole Foods-anchored center offering highly stable income and no near-term rollover. Whole Foods and Dicks' recent renewals further affirm the property's strong position within the market."