Mid-Hudson Leaders Expect Strong Construction Market
By JOHN JORDAN – April 18, 2023
CHESTER, NY—Although some economists are predicting a recession later this year, construction activity in the Mid-Hudson Valley will continue to be strong in 2023, according to chief government officials and labor leaders in the region who participated at the ninth annual Hudson Valley Construction Industry Partnership (HVCIP) luncheon late last month.
Labor officials and county government officials presented an impressive project list of both public and private work projects that are breaking ground or already under construction that should keep their union members off the pines at the union halls and working on job sites throughout the region.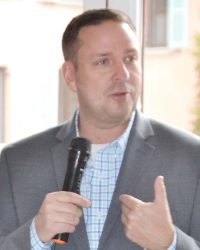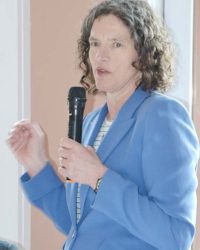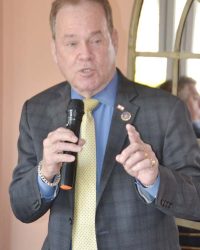 The meeting here at the Glenmere Mansion on March 28 drew more than 50 leaders from the public and private sector. Making presentations at the session were Rockland County Executive Ed Day, Orange County Executive Steve Neuhaus and Ulster County Executive Jen Metzger as well as labor leaders who included L. Todd Diorio of the Hudson Valley Building & Construction Trades Council, Stephen Reich of the Rockland County Building & Construction Trades Council and Ed Cooke of the Building and Construction Trades Council of Westchester & Putnam Counties, Inc. The moderator was John T. Cooney Jr., executive director of the Construction Industry Council of Westchester & Hudson Valley, Inc.
The highlights of the program were Mr. Diorio noting there will be about $3 billion worth of construction work at the U.S. Military Academy at West Point in the next eight to nine years, a vast majority of which will be performed by union contractors; Ulster County Executive Metzger said that the Cresco Labs expansion in Ellenville, estimated at approximately $200 million, will be performed under a Project Labor Agreement. She also noted that the county intends to build a new Emergency and General Operations Center that will also have a PLA in place.
Mr. Neuhaus said the Orange County Legislature has approved unanimously his plan to spend a vast majority of the $75 million it will be receiving in federal ARPA funding on infrastructure projects.
"We are putting a massive amount of money into infrastructure," he said. Among the many private projects on the drawing boards, Mr. Neuhaus related that LEGOLAND New York will be releasing plans later this year to "double its footprint" that will include additions to the amusement park, an aquarium and expanded hotel space.
Mr. Neuhaus related that Orange County has held meetings with major computer chip tech firms, and he expects some of these companies will locate operations in the Hudson Valley in the future.
Turning to Rockland, Mr. Day said his county has plans to spend approximately $80 million on construction-related projects, and it will be bonding $20 million for road-related work in the county. Rockland is also planning to fund park remediations and moving forward on plans for a police training facility.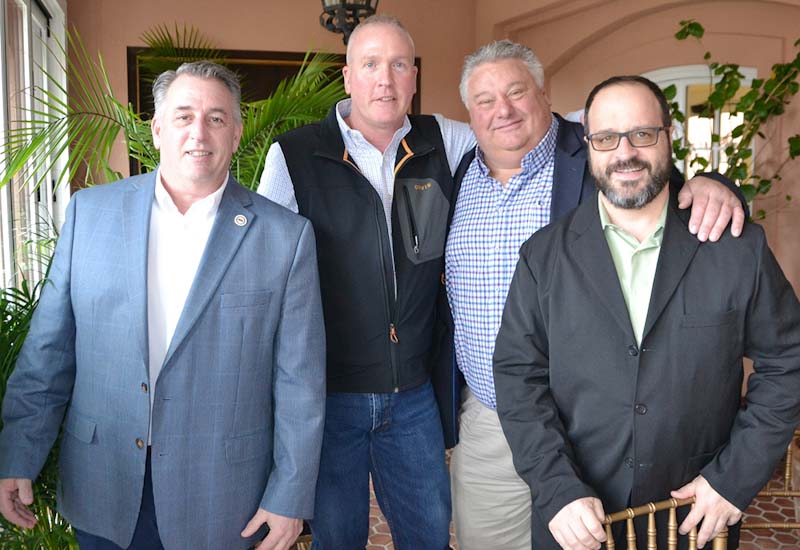 He noted that the Rockland County Industrial Development Agency currently has 17 active projects. "The economy is humming," Mr. Day told the gathering. He also touted the strength of the Hudson Valley region, stating simply, "Regionally, no one can beat us."
The CIC's Mr. Cooney informed the group about the New York State FY2023-2024 budget and its impact on heavy highway work, bridge funding as well as environmental and wastewater capital programs. At press time, the governor and the State Legislature have not come to an agreement on a final budget and have approved two extenders after missing the April 1 deadline. At the moment, the organized sector of the construction industry is backing a funding plan advocated by the New York State Senate that is calling for an increase of $8 billion for the NYSDOT capital program over the coming four years. The Senate program is also calling for an increase of $200 million for CHIPS to $738 million; an increase of $70 million for EWR; an increase of $50 million for Bridge NY to $250 million and an increase of $30 million for state touring routes to $130 million.
Mr. Cooney added that funding of $16 million for design assistance to local governments, which will help streamline the process of seeking state aid for municipal projects, is a top priority for the construction industry.