Construction Firms Face New Challenges In the Changing Building/Office Marketplace
By PHILLIP ROSS, CPA, CGMA, PARTNER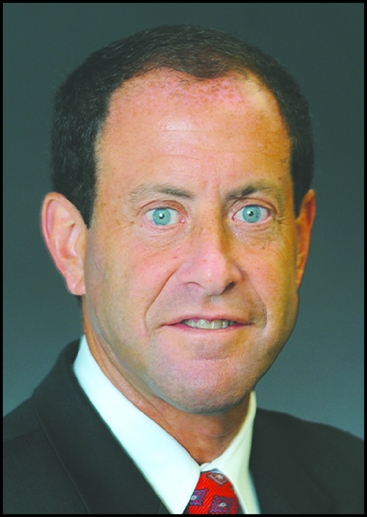 We have reached a critical moment in the future of the built environment in this post-pandemic world. It remains to be seen how space will be used as a facilitator for economic activity and as the basis for collaboration as alternative work models have taken hold. The paradigm has changed, at least for the moment. Gone are the days when long-term office leases could be sold based on location, prestige and collegiality as well as proximity to transportation in key business hubs and areas. In today's competitive market, developers and owners are up against a tenant facing a world in which new technologies and models must conform to tenant-centric realities.
Contractors: Best of Times, Worst of Times
For those in construction, there is a unique opportunity now to bid for projects that effectively transform older or obsolete assets into
usable new buildings that will form the basis for newer and more modern cities. Overall, the construction industry's approach will take on new considerations not limited to "amenitized" spaces, adaptive reuse projects and conversions from office-to-residential buildings when feasible.
All the while, ongoing issues in supply chain disruptions, inflation-driven materials cost increases and global tensions will continue to present ongoing challenges for the foreseeable future. As the industry embarks on new projects that will eventually be transformative for metro and city spaces, unique opportunities will present themselves as the industry moves forward to build not only from the ground-up, but in a reimagining of existing space that will serve to move the needle on traditional boundaries for construction firms.
Office of the Future is Tenant-Centric, More Energy Efficient than Ever
Today's office must serve as more than just a place to work for attracting the right tenants and leases. The office of the future must be equipped with highly-amenitized spaces as a priority. It is also the case that new sustainability and energy standards have come to bear where buildings being constructed over the next decade will need to comply with "green" leaning and other energy efficiency requirements.
Not Limited to New, Class A Buildings
As construction cranes and new Class A buildings appear across the skyline in many major cities, these modern structures are being operationalized using various technologies that provide measurement and other data, whether it be static, live or monitoring and measurement. Whereas these new, Class A buildings come with high expectations for state-of-the-art technology, some of the oldest buildings in cities worldwide are also being fully operationalized. Restoration of buildings marked for adaptive reuse will be accomplished with digitization for making landmarks and other older buildings better and stronger than before. The wave of the future for office building is enabling hybrid work, sustainability, digitizing and pulling data out of real estate.
Construction Will Rely on New Technologies To Achieve Cost Reductions And Time Savings
The point is, whether it be air quality monitoring, energy usage, ambient noise, or other details, large or small, smart buildings are here now. As such, the construction industry will also be looking forward to the use of new technologies that automate design aspects as well as those that digitally record contracts with suppliers and building materials. The digital handover for construction processes will be more prominent in all phases of design and construction, from pre-construction phases all the way through to completion going forward. Simply put, digitization will not be skipping the construction of buildings. The construction industry will be using more property technologies than ever. The ability to measure and contextualize data in building processes is the way of the future.
With these new technologies for the construction industry, there will be Research & Development activities that construction companies will become involved with. Whatever the technology changes are, this potentially increased R&D activity could make companies eligible for R&D credits at both the federal and state level. While the tax credits would reduce tax liabilities dollar-for-dollar, keep in mind that starting in 2022 these expenses now have to be capitalized and amortized over five years.
Amenities/Hospitality in The New Office Space World
Overall, construction is becoming more aware that highly-amenitized buildings are in a race to win the percentage of businesses that are investing in office space in a remote world. Luxury, comforts and perks all influence today's post-pandemic tenant. Hospitality and flex spaces provide the ability to attract tenants and as a result, the construction industry will find a good portion of its work in building out more modernized facilities in new Class A buildings as well as in remodeling and refurbishing older Class B and C buildings in our cities as remote work models remain.
How Construction Firms Can Adapt To a Changing World in Real Estate
While change always brings new opportunities, construction contractors, engineers and design-build and architectural firms will face new challenges. They will need to develop the know-how and strategies to work with the renovations needed for adaptive re-use projects as well as for office buildings that can potentially be converted to residential spaces. Determinations will need to be made about which kind of buildings will work and which will not. For example, are there structural and other features that are not conducive to a residential conversion?
Beginning with a determination about the appropriate physical characteristics of the building in question, there are essentials that will be needed to begin a conversion: proper zoning, correct cost basis/purchase price and, most importantly, a fully vacant building. For zoning and regulatory/political reasons, opportunities may tend to vary in specific cities. For example, Washington, DC boasts the largest number of office-to-residential conversions per capita in the U.S. Four of the top 10 cities with the most rental units in former office buildings are in the D.C. area.
As the real estate market continues to change, many construction firms will have the opportunity to pursue creative solutions for vacancy rates that have reached historic highs. In some cases, office-to-residential and other adaptive re-use projects may become the logical choice for firm-wide strategy and new project planning.
About the author: Phillip Ross, CPA, CGMA is an accounting and audit partner and chair of the Construction Industry Group at Anchin, Block & Anchin, LLP. For more construction industry thought leadership and content, log on to www.anchin.com.