Film Industry Spurred $1.1B in 2021 In Economic Impact for Westchester
WHITE PLAINS—A new analysis of the film sector in Westchester County released on Feb. 17 found it generated more than $1.1 billion of economic activity in 2021.
The report showed the industry supported 3,784 jobs and nearly $356.8 million in wages, surpassing pre-pandemic levels. In addition, the number of production days rose to an all-time high of 1,288 days of filming in the county.
Westchester County Executive George Latimer made the announcement at an event hosted by Westchester County Tourism & Film at the Edith Macy Center. More than 150 representatives from the film industry and Westchester locations and municipalities participated in the program, designed to foster collaboration on filming in Westchester. The event, which featured speakers from state government, local municipalities and the film and television industry, focused on best practices on how to boost the filming appeal of a given location—which in turn boosts tourism economic revenue.
Mr. Latimer said, "The message from this report is clear: The film industry plays a leading role in generating investment in Westchester. Every film, television, and commercial production brings economic activity to our county. In addition to providing thousands of jobs for our residents, productions are using local vendors, increasing foot traffic to local stores and restaurants, hiring our talented residents, and showcasing our incredible locations to audiences around the world."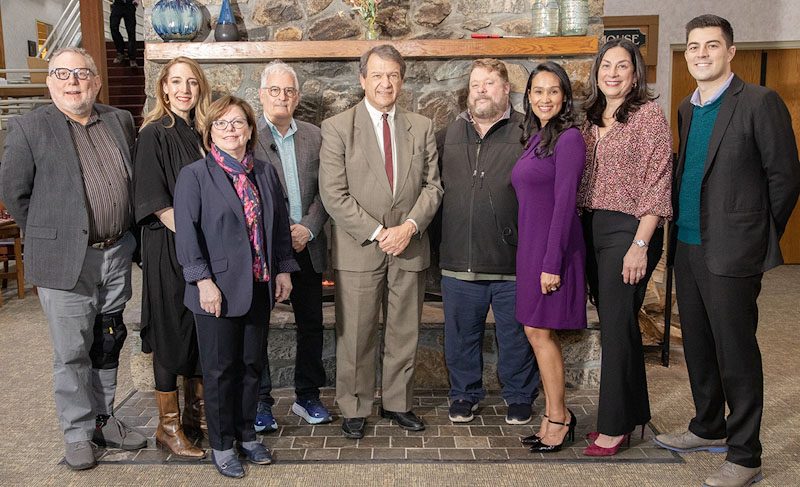 Westchester County Tourism & Film Director Natasha Caputo said, "The data show that the collective efforts with our partners to attract new film business are paying off. The fact that we have exceeded pre-pandemic numbers speaks to the quality and diversity of our locations and affirms that we are creating a welcoming, film-friendly environment."
In addition, the industry generates significant fiscal benefits for businesses and communities, contributing $7.4 million in sales tax, lodging-related tax, and permit and property rental fees. In 2021, 946 tourism jobs were created as a result of the film industry.
The president of the Westchester Hotel Association and General Manager of the Cambria Hotel in White Plains Sean Meade said the film industry's impact on the hotel sector was an absolute boost. "We're happy to cater to film productions, whether to welcome crews after a long day of shooting or provide a unique location for filming. The industry has become an out-of-the-box source of revenue for us."
Another benefit of the film industry in Westchester is "screen tourism," Ms. Caputo added. "Our locations—such as Lyndhurst, the Belvedere Estate and the Hudson River Museum/Glenview Historic Home—have been featured in popular shows, resulting in a boost in visitors at those locations."
Among the shows filmed in Westchester in 2020 and 2021 were The Blacklist (NBC); Dickinson (Apple TV+); The Flight Attendant (HBO); FBI and FBI: Most Wanted (CBS); The Gilded Age (HBO); Law & Order: SVU (NBC); Only Murders in the Building (Hulu); Severance (Apple TV+); Succession (HBO); and The Watcher (Netflix).
Mr. Latimer added: "This economic impact report points to a film industry boom in Westchester County. It shows that film professionals want to come here to access locations, talent, and economic advantages. It also demonstrates Westchester's ability to compete and leverage our significant assets—locations and people—and capitalize on the significant opportunities resulting from the marketplace demand for content. Through sustained collaboration, we will continue to see this sector grow."
Previously, Westchester County Tourism & Film calculated the economic impact of the industry based on a model used by the Association of Film Commissioners International (AFCI), which included permit revenues and production days in Westchester and its municipalities. With that formula no longer being updated by AFCI, the county commissioned a new report from Camoin Associates, a nationally recognized consulting firm specializing in economic impact analysis.
Melendez Named New Rochelle DPW Commissioner
NEW ROCHELLE, NY—City Manager of New Rochelle Kathleen Gill announced on Feb. 10 that Wilfredo Melendez, P.E. was named as the new Commissioner of Public Works, effective Feb. 6.
Mr. Melendez brings extensive municipal experience to the position, having worked for the New York City Department of Environmental Protection as Deputy Director of the Bureau of Water Supply-Water Treatment Operations South for 16 years. During his tenure he was responsible manager for critical water treatment facilities that supplied the entirety of New York City's drinking water, overseeing a staff of 130+ employees as well as contracts, capital improvements, and OSHA and EPA-mandated plans and programs.
Prior to that, Mr. Melendez worked in the private sector for seven years at a construction firm as project manager, superintendent and engineer on a variety of multi-million-dollar projects for the New York City Department of Design and Construction, NYNJ-Port Authority and NYC Department of Sanitation. He began his career in 1989 at the NYC Department of Environmental Protection as Resident Engineer, managing numerous water main, sewer and roadway construction projects throughout New York's five boroughs.
Mr. Melendez received his Bachelors in Civil Engineering from Manhattan College.
"Public Works is one of the busiest departments in New Rochelle, comprising engineering, roads, storm water and sewer systems, public buildings and the city's vehicle and equipment fleet. "I welcome Mr. Melendez to New Rochelle, and believe his experience is well-suited to support this department and continue its success," City Manager Gill stated.
Mr. Melendez succeeds Commissioner Jim Moran, who retired in November. The Deputy Commissioner is Jessica Paladino, who joined the department in April 2022 after serving as Waste Programs Manager for the City of Norwalk, CT.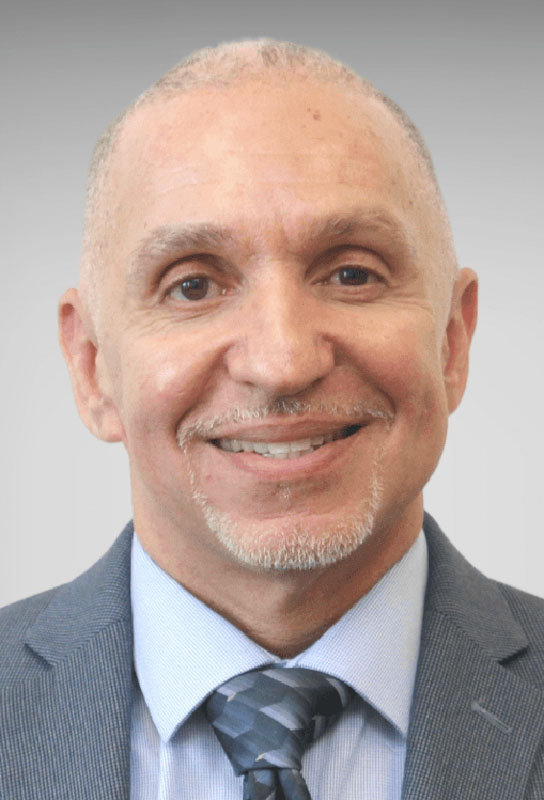 Port Authority Board Re-Elects Chair, Vice-Chair, Agency Officers
NEW YORK—On Feb. 9, The Board of Commissioners of the Port Authority of New York and New Jersey held its annual election of officers and unanimously re-elected its Chairman, Kevin O'Toole; Vice-Chairman, Jeffrey H. Lynford; and its Executive Director, Rick Cotton.
The Board also unanimously re-elected all other incumbent officers of the Port Authority, which pursuant to the agency's by-laws include the roles of secretary, general counsel, chief financial officer, comptroller, and treasurer. The individuals who were re-elected were: James E. McCoy, Secretary; Michael E. Farbiarz, General Counsel; Elizabeth M. McCarthy, Chief Financial Officer; Daniel G. McCarron, Comptroller and Sherien Khella, Treasurer.
Mr. O'Toole, the chairman, joined the Port Authority Board in July 2017, resigning his state Senate seat from Essex County, NJ in order to accept the Port Authority post. He was first elected as the 20th chairman of the agency's Board of Directors in August 2017. In addition to his services to the agency, he is a founding and managing partner of O'Toole Scrivo, a law practice encompassing toxic tort, environmental law, risk management, class actions, complex litigation, and corporate investigations. A career public servant, he has served at both the local and state level in New Jersey. He has served on the Cedar Grove Town Council and as mayor. He was elected to the New Jersey General Assembly four times and was elected to the State Senate three times. He left his Senate seat on July 1, 2017, to begin his term as a commissioner on the Port Authority Board. He received a B.A. and a J.D. from Seton Hall University.
Vice Chairman Lynford was appointed to the Board of Commissioners in June 2011 and reappointed in 2013.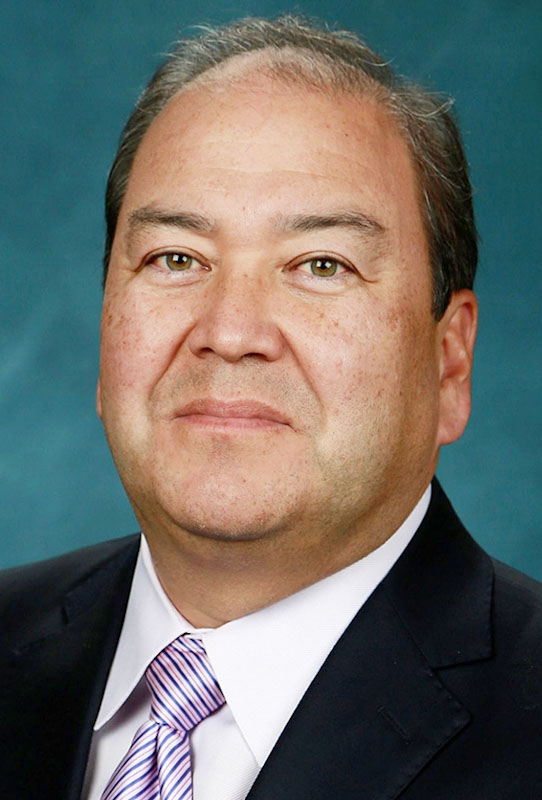 He was first elected vice chairman of the board on July 20, 2017. He currently serves as President and CEO of Educational Housing Services Inc., the leading not-for-profit New York City organization that provides safe and affordable housing for college students and interns since 1987. He was the co-founder of the Wellsford group of public and private real estate companies. His public service includes two previous gubernatorial appointments to the New York State Council on the Arts and to the Trust for Governors Island, and currently serves on the boards of New York University and the NYU Tandon School of Engineering. He holds a bachelor's degree in history from the State University of New York at Buffalo, a master's degree in public affairs from the Woodrow Wilson School at Princeton University, and a J.D. from Fordham University School of Law.
Executive Director Cotton joined the Port Authority as executive director in August 2017. He previously served as special counsel for interagency initiatives to the governor of New York, overseeing major downstate infrastructure priorities such as the redevelopment of LaGuardia and John F. Kennedy airports. Prior to his public service, he spent 25 years at NBC Universal, where he held positions including executive vice president and general counsel, and president and managing director of CNBC Europe. He also served as executive secretary to the department at the U.S. Department of Health, Education and Welfare and special assistant for renewable energy at the U.S. Department of Energy. He received an A.B. from Harvard College and a J.D. from Yale Law School and served as a law clerk to Justice William J. Brennan Jr. on the U.S. Supreme Court.
Todd Diorio Named to Executive Post With Eastern NY Regional Laborers D.C.
NEWBURGH—Veteran union executive L. Todd Diorio has taken over as Eastern New York Laborers District Council Business Manager, replacing longtime Laborer's Union executive Sam Fresina.
Mr. Diorio, who took on the position last month, will remain president of Laborers Local No. 17 in Newburgh, but has relinquished his position of business manager of Local 17 to his brother, Jeff Diorio. Another official at Local 17, Dean Tanburri, has been elevated to the newly created position of assistant business manager.
Mr. Diorio will also remain as president of the Hudson Valley Building & Construction Trades Council, an organization that represents more than 28 trade locals and more than 10,000 members.
In an interview with CONSTRUCTION NEWS, Mr. Diorio also noted that he was named last week an International Rep. with the Laborers International Union of North America.
Mr. Diorio has been the business manager of Local 17 since 2001. He is a third generation business manager with the local, which is based in Newburgh. The position has been held for more than 50 years by the Diorio family, beginning with his grandfather, Lorenzo, in 1964 and passing to his father, Larry, in 1980.
Mr. Diorio also serves as chairman of the Local 17 Trust Funds and as a board member with the Mid Hudson Pattern for Progress. He also serves on the Newburgh Stewart Empire Zone, the Port Authority Local Advisory Committee and the Laborers Local 17 Training Fund. In addition, he is a member of the New York State Laborers PAC Fund.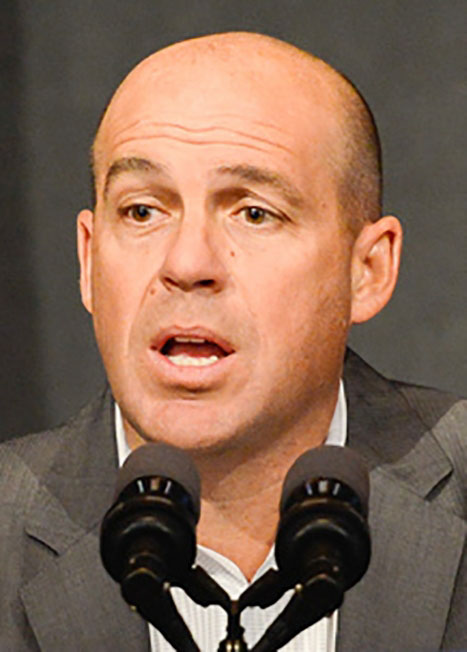 Mr. Diorio is a lifelong resident of Marlboro, NY, where he graduated from its high school in 1983. He also attended Mansfield University and Marist College.
Jeff Loughlin of Operating Engineers 137 Elected President of Building Trades Council
ELMSFORD, NY—Jeff Loughlin, a 53-year member of the Operating Engineers Local 137 and vice president of the Building & Construction Trades Council of Westchester & Putnam Counties, Inc., was elected president of the labor organization on Thurs., Feb. 16, at the council's monthly meeting of business managers and agents. Serving as a member of the Trades Council's executive board for the past decade, Mr. Loughlin will take over the top post occupied by Dominick Cassanelli, Jr., a vice president of Teamsters & Chauffeurs Local 456 and who will continue to serve as recording secretary of the Trade Council.
Business Manager Dario Boccarossa of Laborers Local 235 headquartered in Elmsford, will continue to serve as secretary/treasurer of the Building Trades Council.
"I sense seismic shift in the mindset of labor leaders today from previous generations in virtually every trade," Mr. Loughlin said. "Today we must team up with contractors and work with them to win the support of developers and public officials if our contractors are going to be awarded projects and put the rank-and-file union members to work. I've always said that tradition is something that must be greeted at the door and examined before it's welcomed in our house of labor. The construction and building marketplaces are constantly evolving and organized labor must adapt to new practices and values."
Mr. Loughlin hails from a union family that dates to 1938 when his grandfather, Anthony Francolino (mother's father) became a charter member of Operating Engineers Local 137. In 1954, Mr. Loughlin's father, Jimmy, joined the Union, and he retired in 1983 as the Local's recording corresponding secretary.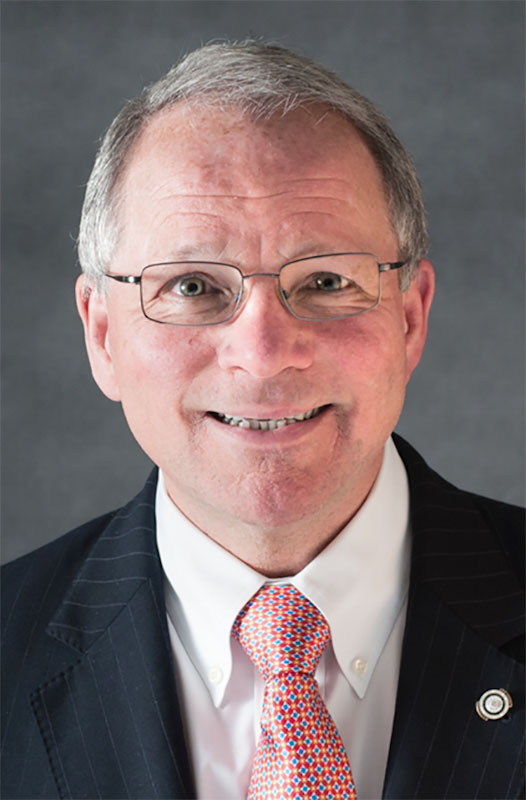 Mr. Loughlin joined the union in 1970 and, while attending college at night, worked as an oiler for six years with Wedco Engineering at the Indian Point Nuclear Power Plant. A native of Yonkers, he graduated from Mercy College in Dobbs Ferry in 1975 with a B.S. degree in Business Administration. He received his New York State crane license and worked for Signal RESCO Resource Recovery Plant at Charles Point, NY.
He was appointed a business agent for Local 137 in 2000 by the business manager at the time, Nicholas Signorelli, Sr. After serving a dozen years on the Local's executive committee, he was terminated in 2012 and shortly thereafter announced his intentions to run for business manager. He won the election by a landslide the following year (417 to 181) defeating Mr. Signorelli's successor.
"We want to move forward, so we're not looking in the rearview mirror," Mr. Loughlin said, assessing the challenges the Building Trades now face. "We see lots of traditions, but if our contractors don't win bids, our memberships don't work. We have to get on the phone, we have to attend meetings, and we must convince people that we're the way to go."