Subcontractors Trade Association Selects Felice Farber as New Executive Director
NEW YORK—Felice Farber has been appointed executive director of the Subcontractors Trade Association, making her the first woman to hold this leadership role in the association's 66-year-old history. Ms. Farber will replace Henry (Hank) Kita who is retiring and who has served as STA's executive director for nearly a decade. The appointment was announced by the STA on Jan. 12.
The STA is New York's leading association of union subcontractors, advocating for its more than 350 members. STA's mission is to improve and enhance its economic position in New York's complex construction industry.
As STA's new executive director, Ms. Farber is a widely regarded expert and accomplished champion for New York City's construction industry. "I am excited to ardently advocate for and uplift STA's membership by using my experience helping subcontractors navigate the industry's thorniest issues," she said.
Prior to the appointment at STA, Ms. Farber served for more than a decade as senior director of Policy and External Affairs for the General Contractors Association (GCA) of New York, Inc. The GCA is a leading employer association, representing more than 300 enterprises in the union segment of heavy civil construction industry in New York City.
STA President Anthony Acerra said, "Ms. Farber will be a leading voice of change in construction at STA, utilizing her vast experience in successfully influencing the industry to further advance our mission of Building New York Better."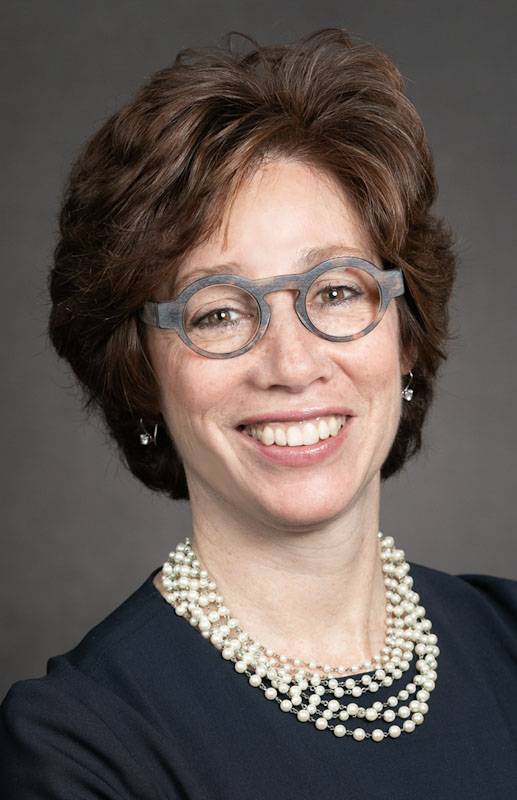 Christine Boccia, STA's first vice president and the newly elected president of the Women Builders Council, said, "Ms. Farber and I advocate for women in the industry at the Women Builders Council. I'm excited to see her bring that ambitious leadership to the STA."
"Farber brings vast private, public and community experience to the STA. I'm confident the STA is in great hands with her leadership," added outgoing STA Director Henry "Hank" Kita, lauding Ms. Farber's earlier work in city government and vast relevant private sector experience.
Thruway Authority Names New Interim Executive Director
ALBANY—The New York State Thruway Authority announced on Dec. 22 the appointment of Frank G. Hoare as Interim Executive Director. Mr. Hoare currently serves as the General Counsel for the Authority. He will assume day-to-day management following the retirement of Executive Director Matthew J. Driscoll.
"The entire Thruway family would like to congratulate Director Driscoll on his retirement and thank him for his years of dedicated service to not only the Thruway but for close to three decades in various leadership positions in state and local government," said Frank G. Hoare, interim executive director and TA general counsel. "Since 2017, Mr. Driscoll has led the Authority through a number of critical modernization initiatives such as the construction and opening of both spans of the Gov. Mario M. Cuomo Bridge, the system-wide conversion to cashless tolling, and the service area redevelopment project."
Thruway Authority Board of Directors Chair Joanne M. Mahoney said, "We truly appreciate Matt Driscoll's leadership at the Thruway Authority over the last five years. He ushered in a new era focused on modernizing the 570-mile Thruway system by making it safer, more efficient and a valuable infrastructure asset that New Yorkers will benefit from for generations to come. I am looking forward to working with Frank Hoare as he has the experience and skills necessary to lead the Thruway forward and to continue delivering the high levels of safety and service the Thruway is known for."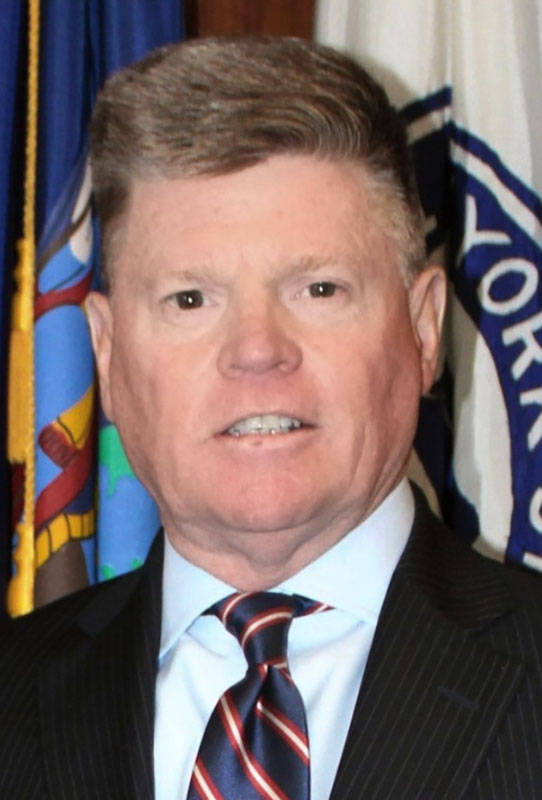 Mr. Hoare has served as general counsel at the authority since 2020. He served as associate counsel at the New York State Division of Military and Naval Affairs, deputy secretary to the Governor for Legislative Affairs, general counsel at the New York State Division of Homeland Security and Emergency Services, deputy attorney general for Regional Affairs and deputy counsel to the Attorney General, and counsel to Assemblyman Herman D. Farrell, Jr., who was chair of the Assembly Ways & Means Committee. He has also served as a judge advocate in the U.S. Army Reserve for 28 years.
Gov. Kathy Hochul will nominate a new executive director for State Senate confirmation; a formal search is underway, Thruway officials stated.
New Rochelle Names Kathleen Gill City Manager
NEW ROCHELLE, NY—The New Rochelle City Council recently named Kathleen Gill to serve as New Rochelle's next City Manager. Ms. Gill took office on Jan. 1, 2023, following the retirement at the end of this year of long-serving City Manager Chuck Strome. The council's selection completed a nationwide recruitment process that included interviews with multiple candidates. Ms. Gill's appointment was announced by the City of New Rochelle on Nov. 29.
Ms. Gill steps up in her new role with a lengthy track record of service to the City of New Rochelle where she has been involved in many aspects of municipal administration, according to the city. She joined city government in 1995 as assistant corporation counsel, involved in the challenges of planning and real estate development matters. She was promoted the following year to deputy corporation counsel, a position she held until she became corporation counsel in 2009. In 2015 she was named chief of staff, and was promoted in 2022 to the position of deputy city manager—the role she most recently held.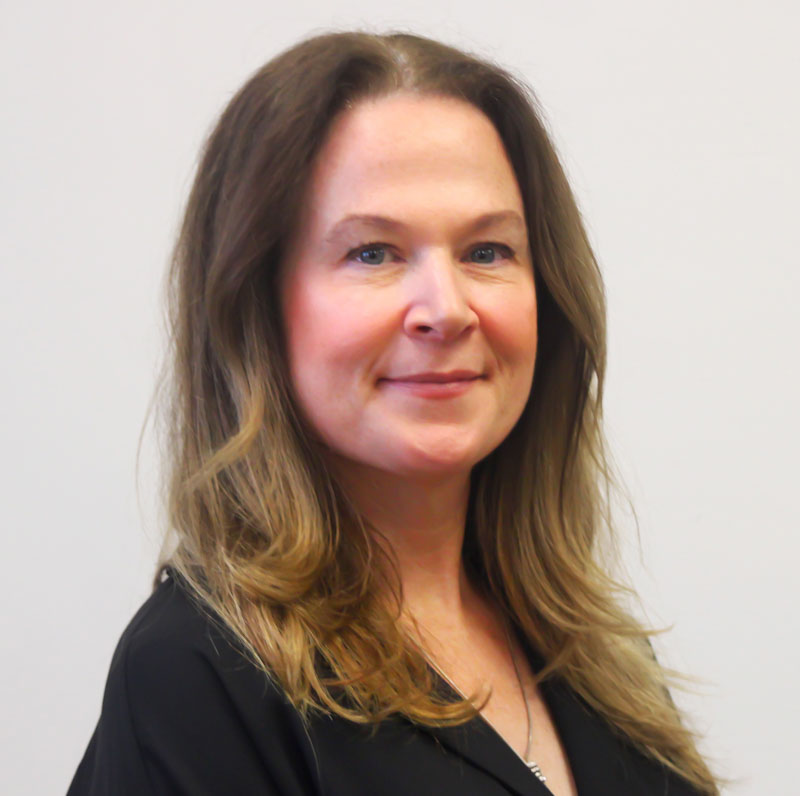 During her varied career, she has also served as General Counsel to Iona College (now University) and in private legal practice. "I have known Kathleen for 27 years and have been consistently impressed by her intellect, energy and determination to get things done," New Rochelle Mayor Noam Bramson said in a statement. "She has been a valuable asset to the city government, with progressively larger responsibilities, and an unmatched depth and breadth of knowledge about municipal challenges and opportunities. For these reasons, Kathleen is well-positioned to extend New Rochelle's positive progress on multiple fronts. I look forward to working with her to ensure that the coming year—her first as City Manager and my last as Mayor—is successful, both for her new leadership team and for our community as a whole."
Ms. Gill holds a Juris Doctor degree from Pace University Law School, a Master of Science in Urban Planning and Environmental Science from Rensselaer Polytechnic University, and a Bachelor of Arts in Government from Skidmore College.