New Carlos' Law Drastically Hikes Penalties For Serious Construction Work-Place Accidents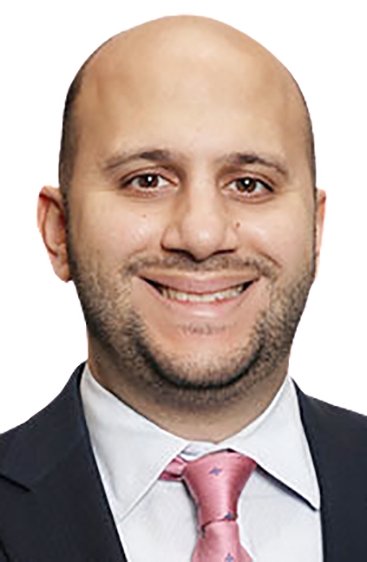 Governor Kathy Hochul recently signed legislation known as Carlos' Law, which amends New York's Penal Law and increases the penalties for criminal corporate liability for the death or serious physical injury of an employee, a felony or misdemeanor, by fines of up to $500,000, according to the state.
The new law is named after Carlos Moncaya, a 22-year-old construction worker who died at a construction site in New York City in 2015. Harco Construction, the company overseeing the construction site where Mr. Moncaya was killed, had been convicted of manslaughter and ordered to pay maximum penalty, which was $10,000 at that time. The construction site had been repeatedly cited for safety violations.
The new law drastically increases the potential criminal fines that construction companies could potentially face. According to the state, under the newly signed legislation "a corporation is guilty of criminal corporate liability for the death or injury of a worker when it negligently, recklessly, intentionally, or knowingly causes the death or serious physical injury of its employees while they are on the job."
Pursuant to the statutory language, the legislation increases the fines from a felony conviction from $10,000, to a minimum of $500,000 and a maximum of $1,000,0000, while raising the fine for a misdemeanor conviction from $5,000 to a minimum of $300,000 and a maximum of $500,000. These drastic increases are meant to have a strong deterrent effect on construction companies to ensure the safety of its workers and the construction sites where they work.
The law goes into effect on Jan. 23, 2023. We will continue to monitor and report of developments as to this law's implementation.
Construction Companies Must Timely Comply With Deadlines to Challenge OSHA Violations
The Administrative Law Judge's decision in Secretary of Labor v. Rene Silverio Gonzalez/RG Roofing shows the importance for a construction company not to neglect but rather timely respond to any OSHA citation(s) and file a written notice of contest within 15 working days of receipt of the citation to preserve its ability to defend and challenge its merits.
Upon receipt of a citation, a company can chose to engage in an informal settlement process, and the documentation included with the OSHA citation typically outlines those procedures. However, should the matter not be resolved—and if the company does not accept the citation (and its corresponding fine(s)—it must send a written Notice of Contest within 15 work-days of receipt of the citation in order to ensure its rights to challenge or else risk having the citation and any corresponding fine or penalty become final—and the last word.
In this underlying matter, following a Nov. 12, 2020 OSHA inspection at a worksite in Hitchcock, TX, the Secretary of Labor issued a Citation alleging three serious violations on safety standards in relation to the RG Roofing's operations at the site and a proposed penalty of $8,097. The Citation was mailed on Dec. 28, 2020. Upon receipt of the Citation, RG Roofing's owner, Rene Silverio Gonzalez, attempted to contact the local OSHA office but he could not offer any details as to when or the exact number of times he called the office and he never left any voicemails. RG Roofing never filed a written notice of contest and the Citation became a final order on Jan. 27, 2021. OSHA thereafter sent a payment demand letter to RG Roofing. As payment was not received, the matter was referred to the respective debt collection office in May 2021. The local OSHA office on July 9, 2021 received a voicemail in Spanish from Mr. Gonzalez and the call was returned on July 12, 2021, and which point it was explained to him that the matter had been referred to debt collection and their office could take no further action.
On Jan. 19, 2022, OSHA conducted another inspection of RG Roofing's worksite in Texas City, TX, and based on the inspection issued a Citation, alleging repeat violations of the same regulations as those cited in the December 2020 Citation. RG Roofing filed a timely notice of contest for this latter Citation and, thereafter, its representative made an application for RG Roofing to be relieved from the final judgment arising from the December 2020 Citation.
The ALJ denied the motion on both procedural and meritorious grounds. The motion was procedurally untimely (as it was late by two months) and RG Roofing had not demonstrated excusable neglect. The ALJ, citing to applicable case law, "takes account all relevant circumstances surrounding RG Roofing's failure to file a timely notice of contest, including the danger of prejudice to the Secretary, the length of delay and its potential impact on the judicial proceedings, the reason for delay and whether RG Roofing acted in good faith." Here, the record showed little evidence of how RG Roofing handled its mail.
Mr. Gonzalez testified that he receives his business mail at his home, the Citation was properly addressed, and although he does not read or write English, he engages his son when receiving mail in English. No other evidence of its mail handling procedures was offered. Although, Mr. Gonzales testified that he had resolved prior OSHA citations by calling the area office, and he attempted the same process unsuccessfully here. However, because he could not offer any details as to these attempts, this was given little evidentiary value.
Moreover, the ALJ found that RG Roofing had not acted in good faith, noting the company sought to contest the Citation only after it had received a subsequent citation—and the negative consequences of failing to challenge the initial Citation became evident.
About the author: Costas Cyprus is an associate attorney practicing construction law and commercial litigation with Welby, Brady & Greenblatt, LLP, in White Plains, NY. He can be reached at 914-428-2100 and at [email protected] The articles in this series do not constitute legal advice and are intended for general guidance only.