Contest to Build Mega Downstate Metro Area Casinos Heating Up
By JOHN JORDAN – January 20, 2023
ALBANY—The prospect of downstate casinos in the New York metro area just got serious, and those who seek these lucrative full-gaming licenses will have to show very deep pockets to fund this investment projected to exceed $1 billion.
The New York State Gaming Facility Location Board issued Request for Applications (RFA) on Jan. 3 for up to three downstate casino licenses in the New York metro region. The application fee is $1 million. The licensing fee has been set at $500 million and the minimum investment for any casino proposal's approval is $500 million.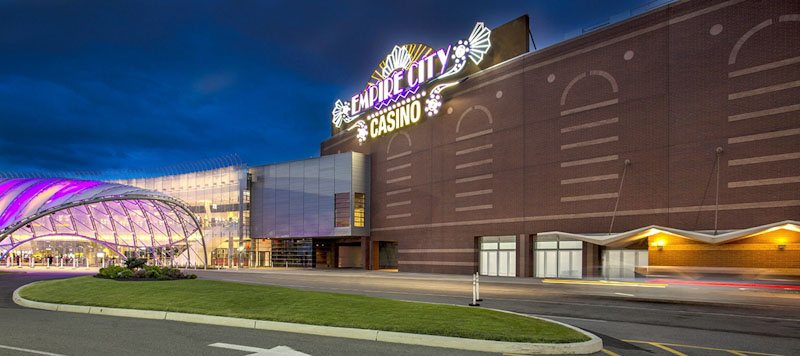 Wherever the projects are built, the region's organized building trades will be a critical component. A closer look at the RFA reveals that a requirement is for organized labor agreements.
Based on the public announcements about prospective full license casino applicants hailing from Yonkers, Queens, Manhattan, Coney Island, Staten Island and Nassau County, it appears that $1 billion will be the starting point and that many prospective projects will far exceed the lofty minimum project cost.
Two existing video gaming machine facilities at Empire City Casino in Yonkers and Resorts World New York City at Aqueduct Racetrack in Queens will have a leg up on new development projects, some observers noted, because the two sites would have full gaming operations online before their new development competitors; therefore, they would be contributing revenue earlier to the state and municipalities. If Resorts World wins a full gaming license at its Queens property, the firm would also have a full gaming facility (Resorts World Catskills) in Monticello in Sullivan County, along with its recently opened $50-million video gaming machine facility at the Newburgh Mall in Orange County.
However, New York State Gaming Commission Chairman Brian Dwyer rejected the notion that any project has an advantage over another in the process at the commission's session on Jan. 3. "There is no preordained conclusion to this process, despite the numerous articles and speculation that have, understandably, appeared in the last few weeks. No one enters into this process with an advantage," Commissioner Dwyer said.
He later said the approval process for the three casinos "can transform a community with capital investment, direct and construction employment, driving incremental tax relief. These projects can bring real change, not to talk about the fact of the number of employees who will be employed."
Mr. Dwyer stressed that the RFA application must be approved by a Community Advisory Committee as well as successfully complete the municipal zoning process before the Gaming Facility Location Board can consider its proposal.
"Therefore, only those projects that have been embraced by the community will ultimately be presented to you for your consideration," he told the Gaming Commission Board.
Many business, labor and government officials in Westchester and the Bronx have been advocating for Empire City Casino's expected bid for a full casino license at its property in Yonkers.
The coalition, "A Sure Bet for New York's Future" alliance that includes some 60 civic, government, business and labor leaders has lobbied state government and held a number of rallies in support of Empire City Casino, which is owned and managed by MGM Resorts.
John Ravitz, executive vice president and COO of the Business Council of Westchester and co-chair of the ad hoc alliance, said the selection of Empire City Casino for a full casino gaming license, "is a no-brainer for the state because MGM has that proven track record of not only being able to build and enhance their properties but to create sustainable jobs and bring in revenue."
He added, "They (Empire City) already have the bricks and mortar in place. They are not going to have to build a new casino, they are going to enhance the casino they already operate." With a full casino gaming license, Empire City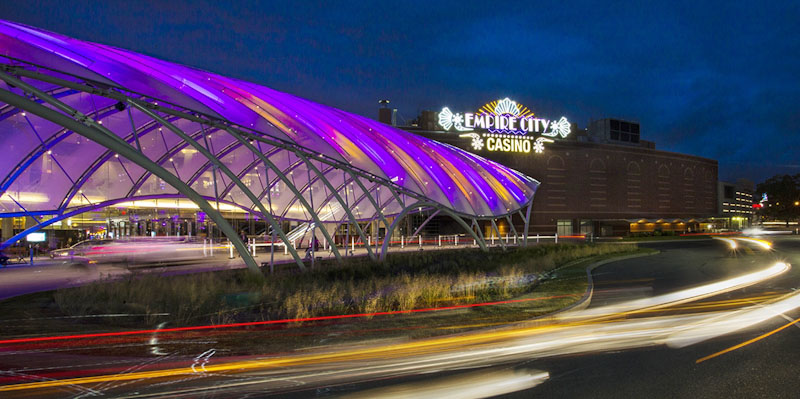 will build out a host of amenities in the future, including an arena that could host sporting events and a hotel, Mr. Ravitz noted. "It will be an incubator for workforce development."
A spokesperson for Empire City Casino by MGM Resorts released a statement in response to the Gaming Facility Location Board's release of the RFA, which stated: "A full-scale casino offering a world-class gaming experience in Yonkers is a game-changer that will transform the community with an influx of 13,000 jobs, including thousands of direct hires, and $1 billion in economic activity to the region. As the largest operator on the Las Vegas Strip, MGM Resorts has more experience in full-scale casinos and gaming than anyone, and we are eager to showcase the best our company and industry has to offer at Empire City. This historic property is part of the bedrock of the City of Yonkers and the region, and will be a primary economic engine that helps propel these communities and the Great State of New York forward."
The award of a full casino license is likely to have a transformative impact for any municipality. The competition and lobbying efforts are expected to be fierce as the approval process progresses. In fact, some building trades and union officials have come out in support of a number of casino proposals.
Prospective development projects in Manhattan, Queens, Staten Island, Coney Island and Nassau County include major developers and gaming operators include: Related and Wynn Resorts at Hudson Yards in Manhattan; SL Green Realty and Caesars Entertainment at 1515 Broadway in Times Square; New York Mets owner Steve Cohen is floating a major project that would include a casino on property adjacent to Citi Field in Queens; Thor Equities has proposed a multi-billion-dollar project on Coney Island.
The latest announced plan is by Las Vegas Sands, which reported on Jan. 11 its intention to pursue the development of a multi-billion-dollar flagship hospitality, entertainment and casino project on Long Island. The company has entered into agreements to purchase the long-term lease of the site currently home to the Nassau Veterans Memorial Coliseum. These transactions, which still require certain approvals, would grant the company control of up to 80 acres in Nassau County. The integrated resort components of a Long Island development would include outdoor community spaces, four and five-star hotel rooms and a world-class live performance venue. The resort property would also feature celebrity chef restaurants, experiential events and venues and flexible meeting and convention space, including ballrooms. Other amenities would include high-quality casino gaming, which is planned to represent less than 10% of the project's total square footage, a day spa, swimming pool and health club, and a variety of other entertainment programming.
"Our company's track record of driving significant economic benefits to the communities in which we operate and the meaningful relationships and partnerships we have created in each of those communities gives us a unique perspective on what it takes to develop transformative tourism destinations that positively impact the local community. Based on that experience, we strongly believe Long Island can be home to one of the region's great entertainment and hospitality developments," said Robert G. Goldstein, the company's chairman and chief executive officer.
The timing of the approval process, however, is vague. The Gaming Commission has only scheduled the due date for the first round of questions from potential applicants for Feb. 3, 2023, and the return date (at 30 days) from the Board's response to the second set of questions from potential applicants.
The Gaming Facility Location Board will evaluate an applicant based on the following criteria:
Economic Activity & Business Development Factors (70%). Those factors will include capital investment, maximizing state and local revenues, providing the highest number of quality jobs and creating a gaming facility of the highest caliber with a variety of quality amenities.
Local Impact Siting (10%). Factors will include mitigating potential impacts on municipalities, full and diversified regional tourism, and partnerships with live entertainment venues.
Workforce Enhancement (10%). Factors will include workforce development plan, specific goals for the utilization of minorities, women and service-disabled veterans on construction jobs, and an overall workforce diversity framework. It is expected that such goals meet or exceed New York State's 30% utilization goal of minority and women-owned business enterprise contracts, problem gambling prevention measures, sustainable development principles, a skilled and diverse workforce, domestically manufactured slot machines and organized labor agreements.
Diversity Framework (10%). Factors will include workforce demographics, diversity in ownership and leadership, and current and planned diversity efforts.