New $300 Million in State Grant Awards To Target Water Infrastructure Projects
ALBANY—New York State earlier this month announced nearly $300 million is being awarded to communities through the Water Infrastructure Improvement Grant, Intermunicipal Grant, Green Innovation Grant, and Engineering Planning Grant programs to fund critical water infrastructure projects across New York State.
A host of Hudson Valley municipalities have been awarded significant grants for wastewater improvement projects.
The grants awarded by the New York State Environmental Facilities Corporation are part of the state's nation-leading commitment to modernize the state's aging water and sewer systems by providing the financial resources that municipalities need to undertake critical once-in-a-generation projects. These grants will support water infrastructure projects totaling more than $1 billion that safeguard drinking water from the risk of toxic chemicals, increase community resilience to flooding, regionalize water systems, support local economies, and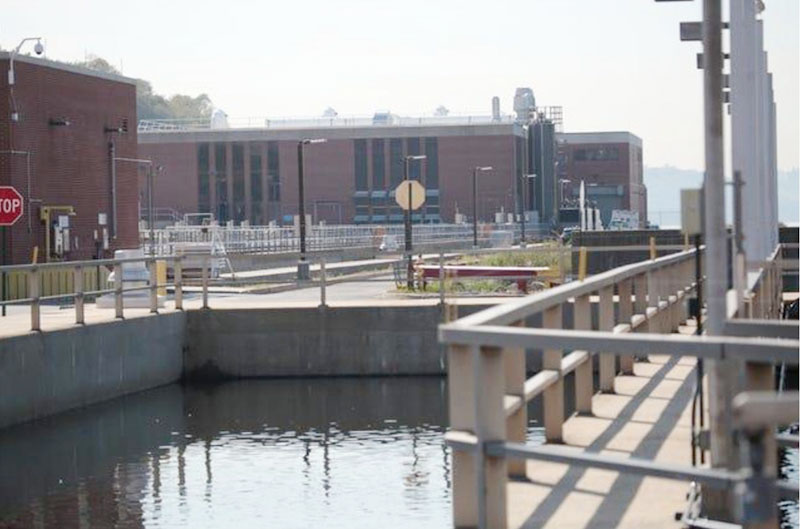 are critical to protecting public health and the environment. The grants are projected to save local taxpayers an estimated $1 billion.
The announcement marks the second announcement of Water Infrastructure Improvement Grant (WIIA) awards this calendar year, bringing EFC's total state water infrastructure grant awards to nearly $900 million in 2022. WIIA and IMG grants totaling $600 million were announced in April.
Program awards included: Water Infrastructure Improvement (WIIA) and Intermunicipal Grants (IMG): 73 projects awarded $279.3 million; Green Innovation Grant Program (GIGP): eight projects awarded $15.8 million; and Engineering Planning Grants (EPG): 70 projects awarded $3 million.
Grants totaling more than $158 million were awarded to 22 clean water projects and 14 drinking water projects located in environmental justice communities under the WIIA program. More than half of WIIA/IMG funding this round has been awarded to environmental justice communities. More than $115.5 million has been awarded to improve drinking water systems.
Examples of drinking water projects that were awarded grants include:
Six projects on Long Island have been awarded grants to construct treatment systems that treat emerging contaminants above the MCL. Long Island is almost entirely dependent on a sole-source aquifer and helping water providers protect this valuable and unique groundwater source is vital to ensuring millions of people in Nassau and Suffolk Counties have clean water to drink.
Two projects in the Mid-Hudson region also received these grants. Among the projects is the Village of Nyack in Rockland County, which was awarded $2.7 million for PFAS/PFOA treatment at the water plant, including the construction of a granular activated carbon treatment system.
Among the Green Innovation Grand Program awardees in the Hudson Valley/New York City Region included: The City of Yonkers Saw Mill River Daylighting Phase 4, which was granted $1 million and will use GIGP funds for Phase 4 of the Daylighting of the Saw Mill River.
The Town of Harrison has secured $2.6 million for the Brentwood Brook Floodplain Restoration project. The Town of Harrison will use the funds to restore flood plains within an existing town park. This project will provide additional storage during wet weather events to alleviate flooding and help to improve the water quality of the Brentwood Brook.
New York City's Department of Environmental Protection will receive $3 million in funding for the Southeast Queens Green Streets project that will transform multiple streets into green streets in Jamaica Queens. The city will retrofit the medians with bioretention and stormwater street trees to help reduce localized flooding and combined sewer overflows.
EFC has awarded more than $39.4 million to Mid-Hudson municipalities in WIAA and IMG grants. The investment is projected to save Mid-Hudson localities an estimated $172.3 million.
List of Mid-Hudson Project Awards
 Dutchess County WWA, Greenfields Water Interconnection Project, Dutchess County, $4,550,086.
 Village of Nyack, PFAS/PFOA Treatment at the Nyack Water Plan, Rockland County, $2,777,394.
 Village of Pawling, Phase II – Lower Baxter Wellfield Development and Construction, Dutchess County, $1,280,400.
 City of Peekskill, Sewer and Pump Station Improvements Project, Westchester County, $1,075,000.
 Village of Port Chester, Sanitary Sewer RehabilitationWestchester County, $4,012,713.
 City of Port Jervis, Port Jervis WIIA 2022, Orange County, $4,562,500.
 Town of Poughkeepsie, Design and Construction of the Hudson Heritage Sewer District, Dutchess County, $1,521,568.
 Village of South Blooming Grove, Water System Improvement Project, Orange County, $4,702,657.
 Town of Thompson, Emerald Green WWTP Upgrade & Expansion Project, Sullivan County, $3,363,899.
 Town of Thompson, Sackett Lake Sewer District Collection System Improvement Project, Sullivan County, $421,281.
 Westchester County, Yonkers Joint TP –Odor Control and HVAC Upgrades, Westchester County, $6,203,611.
 Westchester Joint Water Works, Rye Lake Water Filtration Plant, Westchester County, $5,000,000.