Bright Spots that Contractors Can Set Their Sights On
By PHILLIP ROSS, CPA, CGMA, PARTNER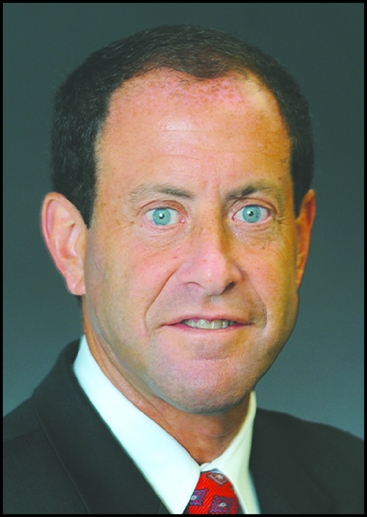 COVID presented its own problems impacting labor and supply chain issues, and now to say the least we are facing another round of unprecedented and anomalous economic conditions. Led by a war in Europe, we are looking at escalating prices on oil and other commodities, as well as facing unprecedented inflation and the most aggressive interest rate hikes since 2005.
Overall, the macroeconomic factors with the most direct impact on construction will continue to be rising costs for materials and labor. In addition, other factors that could affect the amount of construction spending are rising interest rates and the talk of a potential recession. Right-sizing may be a prudent approach should we encounter sluggish activity and recessionary conditions over the next year.
Contractors Should Choose to Embrace Optimism
According to the New York Building Congress, construction spending over 2022 stands at $86 billion, which is a 38% increase over 2021 figures. This represents a good measure of progress over the dire circumstances surrounding the pandemic and its aftermath. Going forward over the next few years, the New York Building Congress estimates that construction spending will total $270 billion for 2022 to 2024.
Another bright spot is that unemployment in the construction industry in New York fell to 4.3% from 6% a year ago in September, according to the Empire State Associated Builders and Contractors. Overall, the New York State Building Congress estimates that employment for construction of buildings, heavy and civil engineering and specialty trades will total 139,000 in 2022 and increase to 143,000 over 2023.
Many of the new developments coming to New York City will be in office buildings and health care facilities, according to the Building Congress. These structures will be the focus of activity in lieu of more restaurants and retail projects. Six million square feet of
office space will come online by the end of 2022. Other highlights include five new skyscrapers with 10 million square feet of office space. The largest skyscraper planned will be at 66 Hudson Blvd. with 2.85 million square feet.
Growth in Infrastructure, Sustainability and Life Sciences
New developments in sustainability initiatives will also support ongoing and future work. One of the largest statewide impacts the construction industry may receive as a result of the midterm elections is New York State's authorization to issue $4.2 billion in bonds to fund clean energy, resilience, wastewater treatment and other green and sustainability projects. Other notable expenditures include Manhattan as a life sciences hub, where NYCEDA is expected to spend $240 million through 2026.
Additional significant sustainability and infrastructure projects include the BMCR (Brooklyn Bridge Montgomery Coastal Resilience) project in observance of the 10-year anniversary of Sandy. This project will install infrastructure to protect against a coastal storm surge. The CSC (Climate Strong Communities Program) will also serve as part of the city's climate strategy to create resilience projects that protect against natural hazards. Sustainability initiatives in requirements and compliance with Local Law 97 will continue to create additional opportunities for the construction industry.
However, projects have been delayed while waiting for the release of significant infrastructure funding that was legislated a year ago. While we continue to persevere and work through tough economic conditions and external factors abroad, construction opportunities will continue to present themselves. Historically construction firms are known for resiliency, toughness and proven to outlast delays. It's an industry that knows how to overcome difficulties and hardships.
About the author: Phillip Ross, CPA, CGMA is an Accounting and Audit Partner and Chair of the Construction Industry Group at Anchin, Block & Anchin, LLP. For more construction industry thought leadership and content, log on to www.anchin.com.